SPECIALIZATIONS
College is a big investment. Our ranking for the most affordable degrees in computer science can help you find a program that's worth it.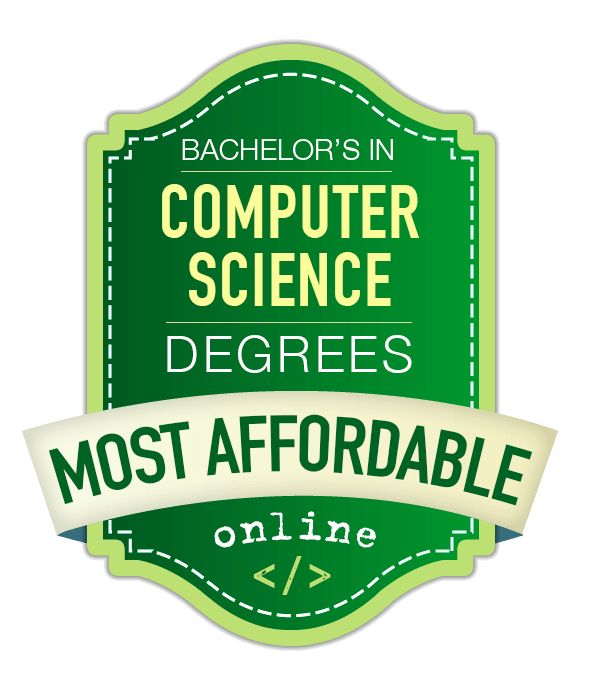 The intimidating cost of college can keep many would-be students from pursuing their dream of a college degree. But there are plenty of degrees out there that you can earn without breaking the bank.
Don't miss out on a flourishing field like computer science just because you think you can't afford college. If you have the skills and motivation to succeed as a computer science major, there's a school out there that wants to help you earn your degree.
What kind of computer science degree should you get?
If you find yourself too busy for a traditional, on-campus bachelor's degree program, an online degree might be the perfect solution.
If you do have a more flexible schedule and prefer to learn in person, you can also consider our ranking for the Best Residential Bachelor's in Computer Science Degrees.
How much money do people make with a computer science degree?
Computer science can be a very well-paying industry. Software developers, for example, can earn an average annual salary of $102,280. A computer systems analyst can expect to earn, on average, $87,220 per year.
What can you do with a degree in computer science?
A bachelor's degree in computer science can lead to a job in software engineering, computer programming, web development, database management, network administration, and much more.
What are the requirements for a degree in computer science?
Each school has its own specific set of admission requirements. But in general, you'll want to have strong grades in math classes. Many colleges also look for electives or extracurricular activities in computer science.
Depending on what aspect of computer science you want to go into, you might consider a certification in an area like network administration, hardware support, or a specific programming language. These certifications aren't required, but they could help you land your first job after graduation.
What are the best computer science degrees?
Our methodology uses data from the IPEDS database, PayScale, and U.S. News & World Report as well as individual college websites. We look at factors such as tuition costs, average financial aid packages, student indebtedness after graduation, and projected early career salary for graduates.
1. Bellevue University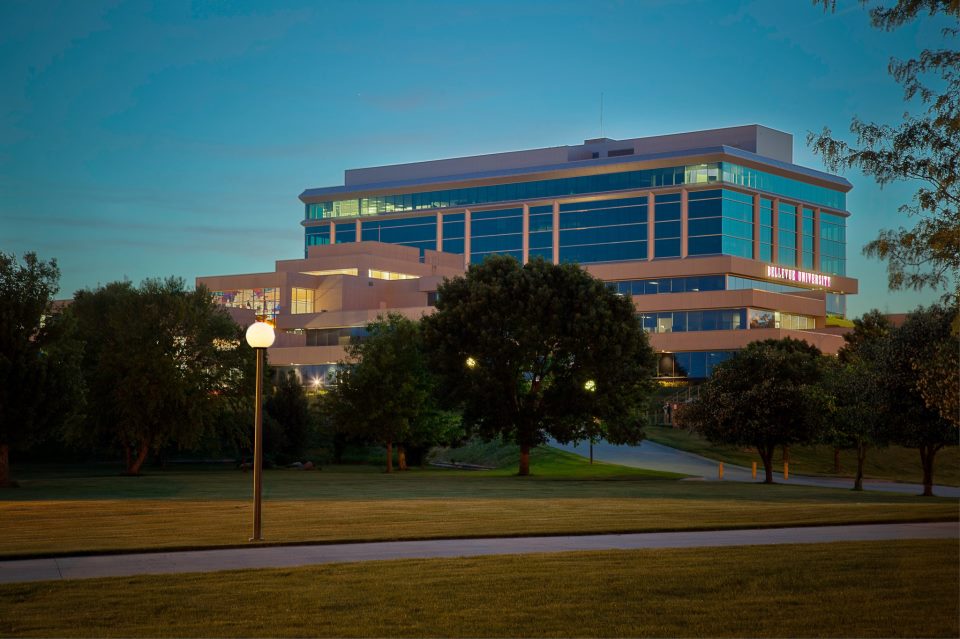 Overview
Bellevue University serves roughly 9,000 students through campuses in Nebraska, Iowa, South Dakota, and Washington. Students all over the world also attend online. Based in Bellevue, Nebraska, the university is well-known for providing flexible, accessible degree programs that don't sacrifice academic quality. Bellevue's fully online Software Development degree provides a strong foundation in application development and web-based technologies.
Program Features
A total of 127 credit hours are required for the Software Development degree. The program is based on a cohort model, and introduces students to a wide variety of computer science topics. To earn a Bachelor of Science in Software Development, students will take the following courses:
Server-Side Scripting with Ruby on Rails
Structured System Analysis and Design
Information Technology Project Management
Advanced Networking Using Java
Notables
As of the 2017-2018 school year, the cost per credit hour is $410. This cost is the same for both online and on-site classes. Special tuition rates are available for active duty military personnel. In 2017, Phi Theta Kappa recognized Bellevue for the second year in a row as one of the best colleges in the nation for students transferring from a community college. The university has also earned numerous distinctions as a military friendly school.
2. Brigham Young University-Idaho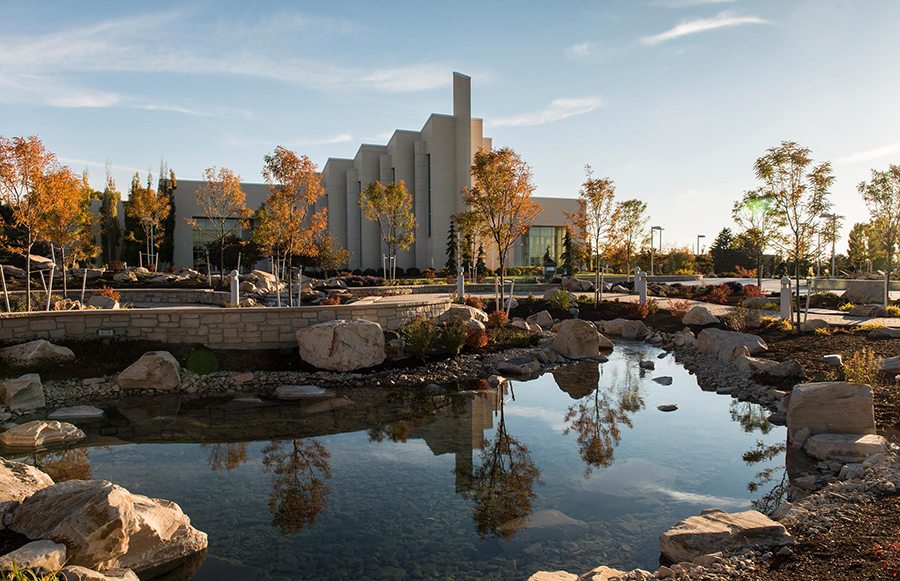 Overview
Founded in 1888, Brigham Young University is based in Rexburg, Idaho. In the 120 years since its founding, the university has remained committed to its roots in the Church of Jesus Christ of Latter-day Saints. Today, the university offers 87 on-campus bachelor's degrees and 12 online bachelor's degrees. BYU-Idaho serves over 33,000 students through these fully online academic tracks. The Bachelor of Science in Software Engineering is an outstanding example of BYU-Idaho's distance education program.
Program Features
The curriculum for BYU-Idaho's bachelor's degree will prepare students to work as a software engineer, computer systems designer, or software developer. The B.S. in Software Engineering requires 120 total credit hours, including 54 credits in classes related to the major. Major-specific coursework includes:
Object-Oriented Software Development
Human-Computer Interaction
Database Design and Development
Mobile Application Development
Notables
The B.S. in Software Engineering requires both an internship (worth one to four credits) and a senior project (worth three credits). Both of these experiences will provide valuable opportunities for hands-on application of class material. Online courses at BYU-Idaho are directly adapted from on-campus courses. Students will move through the coursework with their peers and frequently engage with professors and classmates throughout the semester.
3. Western Governors University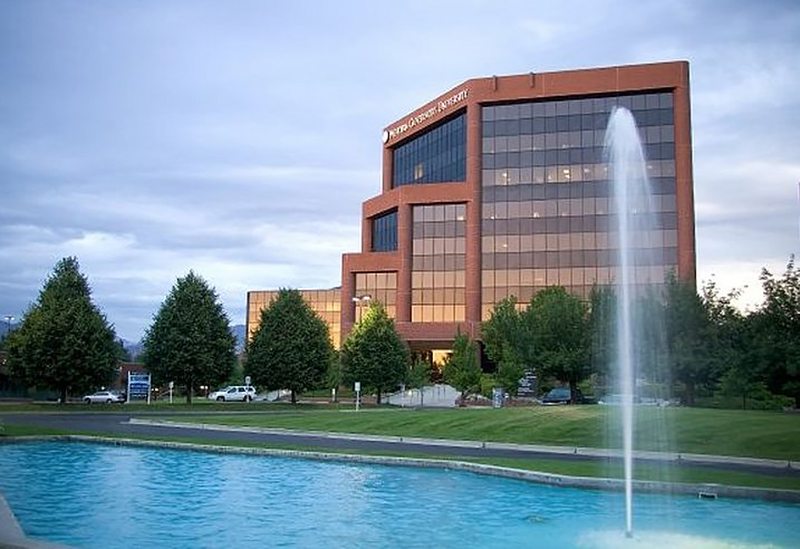 Overview
Established in 1995, Western Governors University has served over 86,000 students from all 50 states in its roughly 20-year history. The unique model of competency-based education at WGU is ideal for adult learners, career changers, and others who can't or don't want to attend a typical university. Professionals who have already worked in the computer science industry can earn credit for their experience.
Program Features
A Bachelor of Science in Software Development incorporates certifications in CompTIA A+, CompTIA Project+, CIW Site Development Associate, CIW User Interface Designer, and CIW Advanced HTML5 and CSS Specialist. Earning these credentials adds no extra time or cost to the B.S. program. Required coursework for this degree track includes:
Network and Security
Client-Server Application Development
Operating Systems for Programmers
User Interface Design
Notables
Western Governors University offers a unique tuition model. Unlike most universities, WGU does not charge per credit hour. Instead, it charges a flat rate per term. As of the 2017-2018 year, the rate is $2,890 per six-month term. There is an additional flat fee for books and other learning resources ($145). Students can take as many courses as they would like during each term. As a result, students who progress quickly through the material can save a considerable amount of money over traditional four-year programs with an established course sequence.
4. Western Kentucky University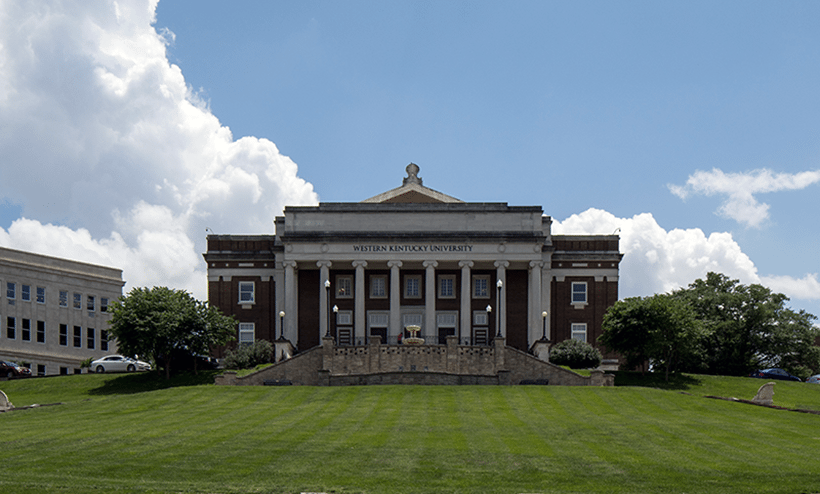 Overview
Through distance learning programs and campuses in Bowling Green, Glasgow, Owensboro, and the Elizabethtown area, Western Kentucky University serves a student body of roughly 20,000. WKU boasts nationally recognized programs in Journalism and Broadcasting, Education, Business, and Engineering. The university's Department of Computer Science has also received acclaim for its exceptional academic programs at the undergraduate level.
Program Features
The B.S. in Computer Science allows students to customize their degree track according to their professional interests. Through the Specialty option, students can coordinate with an academic advisor to choose computer science electives within a particular topic. This allows students to gain a thorough understanding of a secondary area that isn't available as a formal minor. Coursework within the Computer Science major includes:
Computer Organization and Architecture
Software Engineering
Programming Languages
Data Structures and Algorithm Analysis
Notables
In addition to Computer Science, WKU offers bachelor's degrees in Computer Information Technology and in Computer Science (Systems/Scientific Applications). Computer Science is also available as a minor. For three years running, WKU's online bachelor's degrees have been ranked among the top five in the nation by U.S. News & World Report. The ranking represents outstanding student engagement, faculty credentials, and academic support services.
5. University of Illinois at Springfield

Overview
One of the three campuses of the University of Illinois system, the University of Illinois at Springfield enrolls roughly 5,000 students. Of these, about 1,600 are online students. The distance learning program includes 16 fully online bachelor's degree tracks. These programs are consistently recognized as some of the best in the nation by U.S. News & World Report. Popular majors for online students include Business Administration, Health Care Informatics (concentration in Management Information Systems), and Computer Science.
Program Features
The B.S. in Computer Science is ideal for students who plan to go on to graduate-level studies, or for students who plan to enter the workforce immediately after graduation. Students can choose to add an emphasis in either Systems Security and Information Assurance or Software Engineering. The degree track requires 24 credit hours of core coursework, including:
Computer Organization
Foundations of Computer Science
Programming Languages
Introduction to Operating Systems
Notables
The University of Illinois B.S. degree track will require all students to take a Software Engineering capstone, worth four credit hours. The Department of Computer Science at the University of Illinois also offers an Information Systems Security bachelor's degree, a Computer Science minor, and a Computer Science master's degree.
6. University of Maryland-University College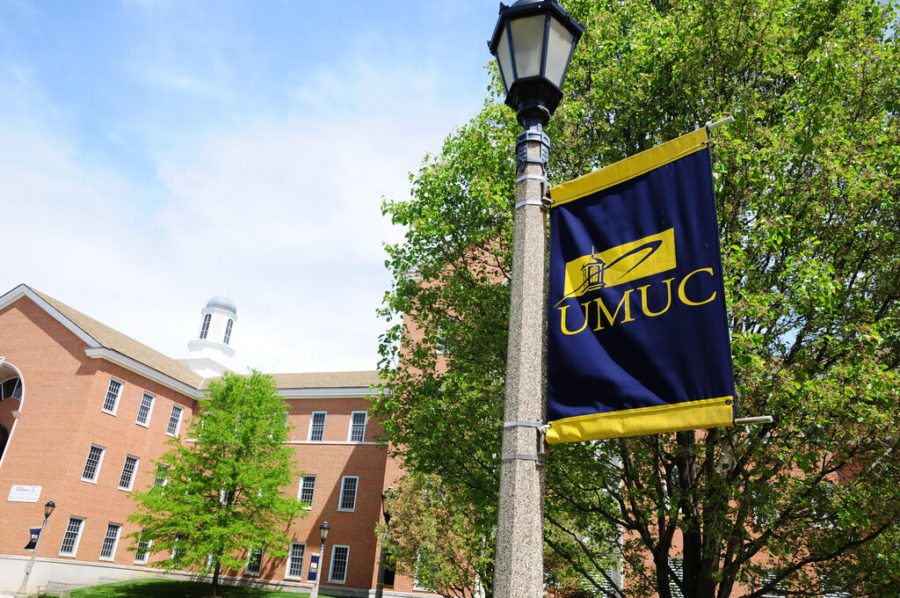 Overview
The University of Maryland-University College emphasizes accessibility and support for its students. UMUC has over 20 campus locations scattered throughout Maryland, Washington, D.C., and Virginia. Additional advising offices are located across the United States. The university operates another 140 locations around the world to serve military-affiliated students. All of these locations serve as a complement to UMUC's robust distance learning program, which includes an acclaimed B.S. in Computer Science.
Program Features
The undergraduate Computer Science program at UMUC is available as both a major and a minor. Students will gain a strong foundation in industry tools such as Java, C++, OpenGL, Octave, and MATLAB. Other topics covered include data structures and analysis, image and signal processing, and computer systems and architecture. Courses within this major include:
Building Secure Web Applications
Computer Graphics
Object-Oriented and Concurrent Programming
Compiler Theory and Design
Notables
In addition to Computer Science, UMUC also offers bachelor's degrees in Computer Networks and Cybersecurity, Cybersecurity Management and Policy, Digital Media and Web Technology, Information Systems Management, and Software Development and Security. A number of undergraduate certificates are also available in IT-related topics, such as Bioinformatics, Foundations in Business Analytics, and Information Assurance. All of the classes for these programs are available fully online. Certain courses may also be available in a hybrid or blended format.
7. Baker College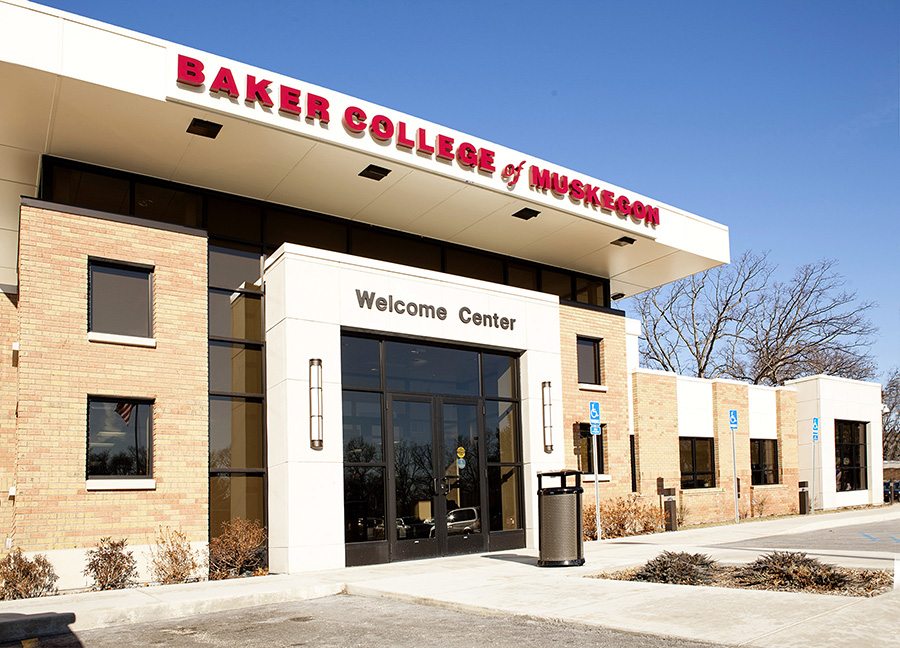 Overview
Founded in 1911, Baker College has garnered recognition as one of the leading universities in the Midwest. With ten locations throughout Michigan, Baker is the largest private, not-for-profit university in the state. The degree offerings through the College of Information Technology are extensive, and many are available both on-site and online. Online bachelor's degrees include Information Systems (with concentrations in Project Management, Web Development, and more), Game Software Development, and Information Technology and Security (with concentrations in Information Assurance, Server Administration, and more). Another popular online option is the B.S. in Computer Science.
Program Features
Baker College's bachelor's degree in Computer Science includes optional concentrations in Computer Programming, Database Technology, and Mobile Application Software Engineering. All three of these degree tracks are offered on campus and fully online. Required coursework for all Computer Science majors includes the following:
Database Management and Design
Net-centric Computing
Advanced Java Programming
Unit Testing and Interfaces
Notables
All Computer Science majors will be expected to complete two work experiences, each worth three credit hours. These work experiences must include a minimum of 150 hours over at least 10 weeks. Students will participate in a relevant work environment to gain practical training in their field.
8. Grantham University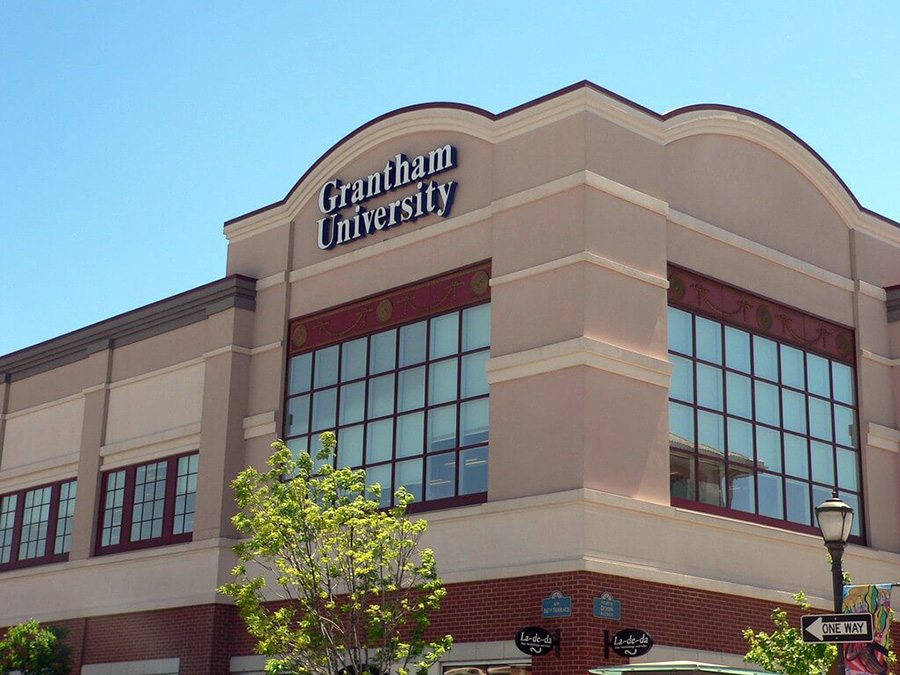 Overview
All degree programs from Grantham University are available fully online. The university emphasizes affordability through scholarship opportunities, low tuition rates, and transfer credit from military education or professional training. Extensive student support services are in place to address the challenges of distance learning, particularly for military students. The Bachelor of Science in Computer Science is one among the many rigorous, career-focused degree tracks available at Grantham.
Program Features
After graduating with a B.S. in Computer Science from Grantham, students will be prepared for a career in web administration, software development, search marketing, information management, or a related field. The program requires 126 credit hours. It is designed to be completed in 38 months. Required coursework for this degree includes:
Systems Analysis and Design
Server-Side Web Development
Security Trends and Legal Issues
Advanced Programming in C++
Notables
Program start dates are available monthly, offering a high level of flexibility. Most classes are based on an eight-week schedule. Grantham University offers fully online bachelor's degrees in Cyber Security, Computer Engineering Technology, Electronics Engineering Technology, and Information Systems. The cost per credit hour is $265, with lower rates for current military personnel, veterans, and members of a military family.
9. Arizona State University—Tempe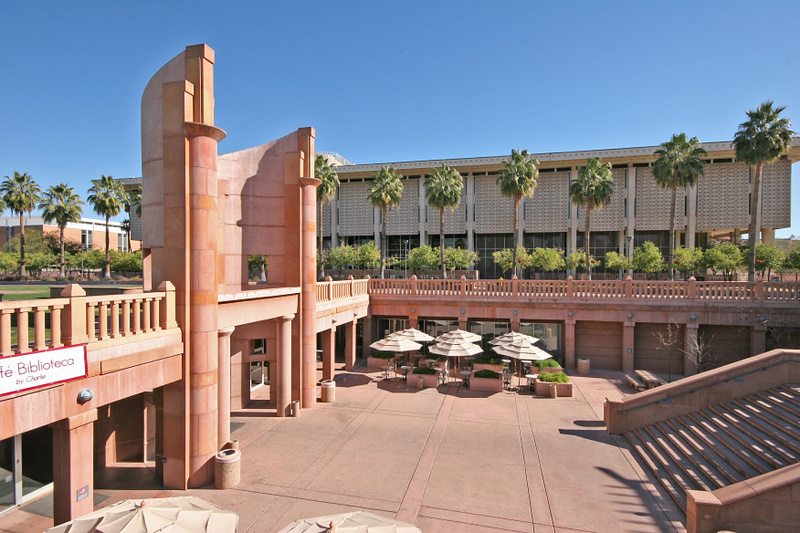 Overview
Serving over 30,000 students through online programs, Arizona State University is a national leader in distance education. According to U.S. News & World Report, ASU is number four in the country for its online bachelor's degrees. The university highlights its commitment to affordability with extensive financial aid programs: More than 70 percent of ASU students receive some form of financial assistance. The combination of outstanding academic quality and generous financial aid packages makes ASU an excellent choice for computer science students.
Program Features
The B.S. in Computer Science is offered either through a standard undergraduate track or as part of a 4+1 program. This program allows students to earn both their bachelor's and master's degree in five years, saving time and money over traditional degree tracks. Within Computer Science, concentrations are available in Information Assurance and Software Engineering. The curriculum for all Computer Science students includes the following course titles:
Data Structures and Algorithms
Principles of Programming Languages
Computer Organization and Assembly Language Programming
Object-Oriented Programming and Data Structures
Notables
ASU Online offers six program start dates throughout the year. Other bachelor's degrees available through the School of Computing, Informatics, and Decision Systems Engineering include Computer Systems Engineering, Industrial Engineering, Informatics, Engineering Management, and Software Engineering.
10. University of Florida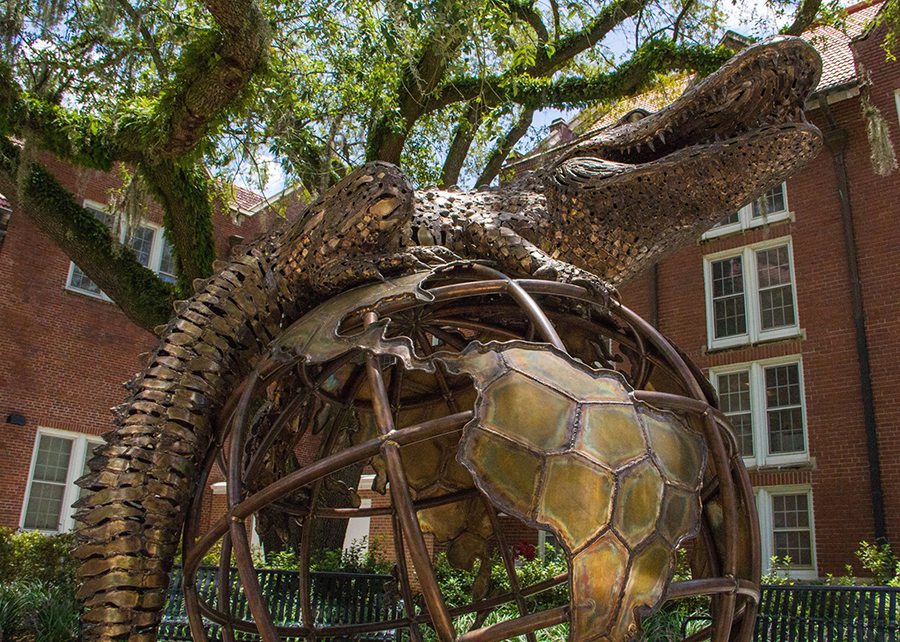 Overview
The New York Times ranked the University of Florida number six in the nation helping low-income students receive a college education. U.S. News & World Report ranked UF number nine among all public universities nationwide. Students of UF's online degree tracks will have access to the same financial aid opportunities and exceptional academic quality as their on-campus peers. For aspiring database administrators, web developers, and computer systems analysts, UF Online can be the launching point for a dream career.
Program Features
The curriculum for the online B.S. in Computer Science balances a liberal arts core with theoretical foundations and practical skills. To earn their degree, students will complete 29 credits in foundation coursework, 35 credits in core coursework, and 6 credits in computer science electives. Core coursework for this program includes:
Information and Database Systems
Data Structures and Algorithms
Numerical Analysis: A Computational Approach
Digital Logic and Computer Systems
Notables
A three-credit senior project is required for all Computer Science majors. Students who score a 4 or a 5 on the AP Computer Science A exam are eligible to place out of  Programming Fundamentals 1. UF Online has a per-credit-hour tuition rate of $129 for Florida residents. (The UF Residential tuition rate is $212 per credit hour.)
11. Old Dominion University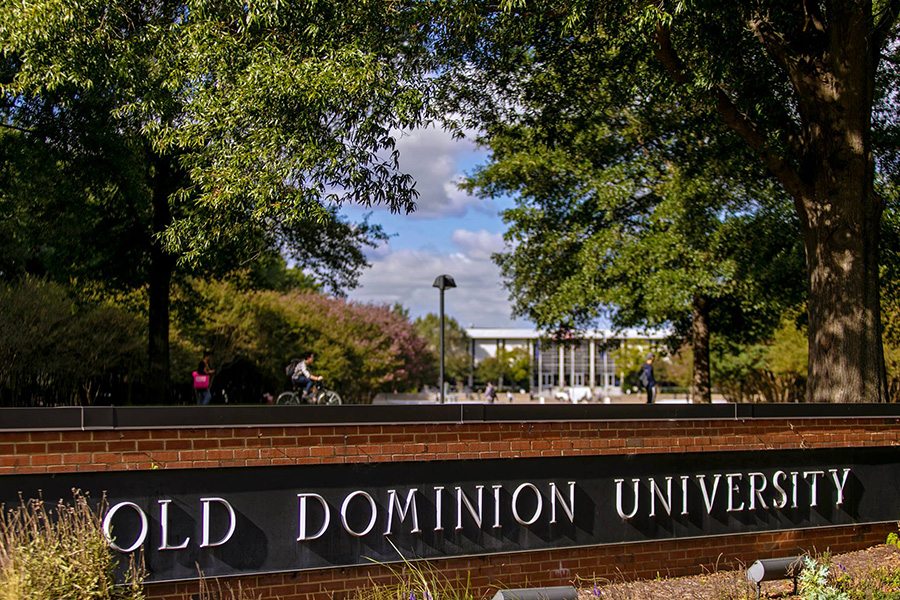 Overview
As a public research university located in Norfolk, Virginia, Old Dominion University has a total enrollment of over 24,000. This includes the students in ODU Online, the university's robust distance learning program. According to a 2015 survey, 96 percent of ODU Online students were very satisfied with their academic experience. Personalized attention, dedicated faculty, and flexibility were some of the most important factors for distance learning students. The degree track in Computer Science is representative of ODU Online's excellence in academic quality and student support.
Program Features
The Computer Science degree through ODU Online is available as both a full program and as a degree completion program. The degree completion program is designed for students who have already earned their associate's degree from another institution. The full program allows students to earn all 120 required credits through ODU Online. Departmental requirements for the full degree program include:
Introduction to Computer Architecture
Object-Oriented Programming and Design
Principles of Programming Languages
Introduction to Theoretical Computer Science
Notables
Other fully online degree tracks at Old Dominion include Industrial Technology (Occupational & Technical Studies), Finance, Information Systems & Technology, and others. Online degree completion programs include Cybersecurity (Interdisciplinary Studies), Civil Engineering Technology, and General Engineering Technology: Electromechanical Systems. Virginia residents will pay $335 per credit hour for undergraduate courses.
12. Dakota State University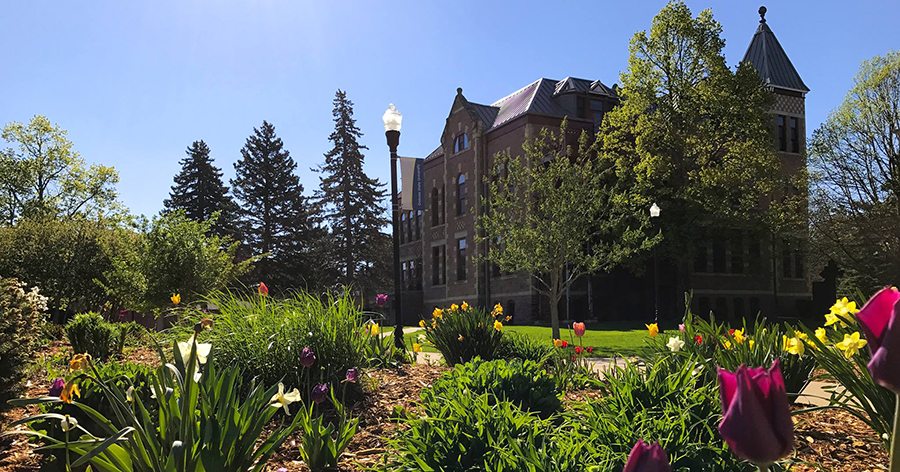 Overview
Dakota State University prides itself on its technology-centric learning environment. In fact, all DSU students receive laptops as part of the university's Wireless Mobile Computing Initiative. On-campus students also have access to state-of-the-art game design and hacker labs. The university's commitment to cutting-edge education is evident in its Online@DSU degree programs. The fully online Computer Information Systems program is ideal for future applications developers, data analysts, IT engineers, and other computer science professionals.
Program Features
DSU's Computer Information Systems (CIS) major offers three options for specialization: data science, project management, and software and web development. All CIS majors will complete 48 core credit hours. This major core includes an internship or undergraduate research experience. Required courses include:
Business Applications Programming
Structured Systems Analysis and Design
Hardware, Virtualization, and Data Communication
Information Security Fundamentals
Notables
The overall job placement rate for DSU graduates is 94 percent. For some majors, it's even higher—many degree programs have a consistent 100 percent job placement rate. Tuition rates for distance learning students are generally lower than on-campus students, as they include fewer administrative and service fees. For online students, the rate is $335 per credit hour. The cost can be lower with financial aid.
13. Morgan State University
Overview
The 143-acre campus of Morgan State University is located in a residential area of Baltimore, Maryland. The comprehensive academic offerings at MSU range from certificate programs up to doctorate degrees. A historically black institution, Morgan State today serves students of all racial and ethnic backgrounds. While the Bachelor of Science in Computer Science is not available fully online, Morgan State does offer many undergraduate courses through its distance education program.
Program Features
The Computer Science program at MSU emphasizes problem-solving ability in a collaborative team environment. Students in this program will gain a foundational understanding of a number of computer science topics, including artificial intelligence, computer graphics, cybersecurity, and computer architecture. Specific course titles in the Computer Science curriculum include:
Data Structures and Algorithms Analysis
Discrete Structures
Automata Theory
Software Engineering
Notables
Morgan State University also offers Computer Science as a minor, requiring 17 credit hours. A number of post-baccalaureate programs are available entirely online, including a Certificate in Project Management, a Certificate in Sustainable Urban Communities, and a Master of Science in Electrical Engineering. Available electives for Computer Science majors include Computational Science and Data Analysis, Introduction to Supercomputers, and Foundations of Bioinformatics.
14. Colorado Technical University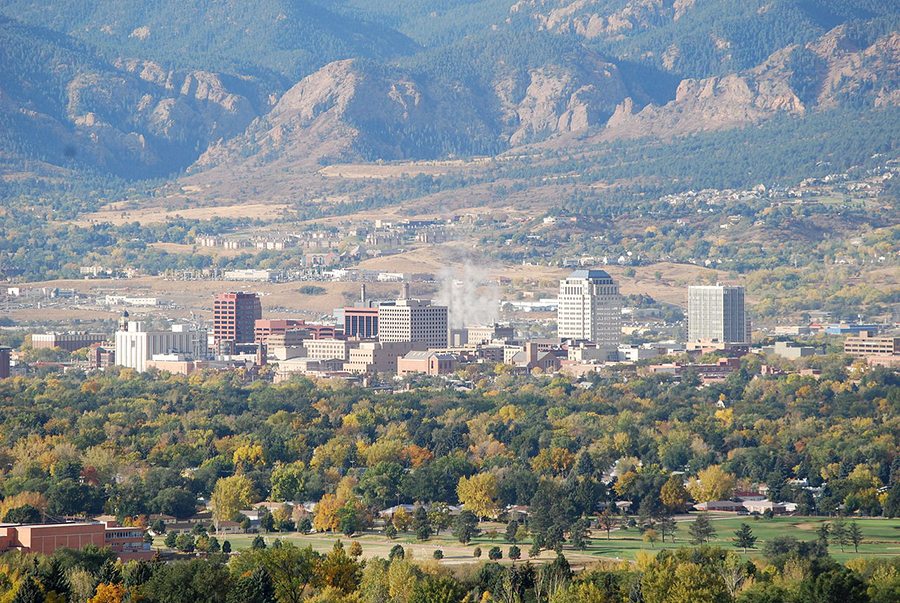 Overview
For the third year running, Colorado Technical University's online bachelor's degrees were recently recognized by U.S. News & World Report as some of the best in the nation. CTU has also received widespread acclaim for its innovative programs, military friendliness, and career-centered academics. Students in the Bachelor of Science in Computer Science degree track will develop skills in computer programming languages, computer network systems, and software engineering.
Program Features
The B.S. Computer Science program requires a total of 183 credit hours. Students may earn this degree through the Denver or Colorado Springs campus, or entirely online. The program offers an optional concentration in Data Science or Software Engineering. All Computer Science majors, regardless of concentration, will take the following courses:
Problem Solving in Computer Science
Python Programming
Introduction to Parallel Computing
Data-Driven Statistics for Computer Systems and IT
Notables
Colorado State offers a unique program called CTU Fast Track. Through this program, students can take exams in subject areas relating to their major. If they pass the exams with a high enough score, they can earn academic credit and place out of required classes. Passing CTU Fast Track exam enables students to save up to 30 percent on tuition and graduate 30 percent ahead of their expected completion date. CTU Fast Track exams are available to all online students at no additional cost.
15. Oregon Institute of Technology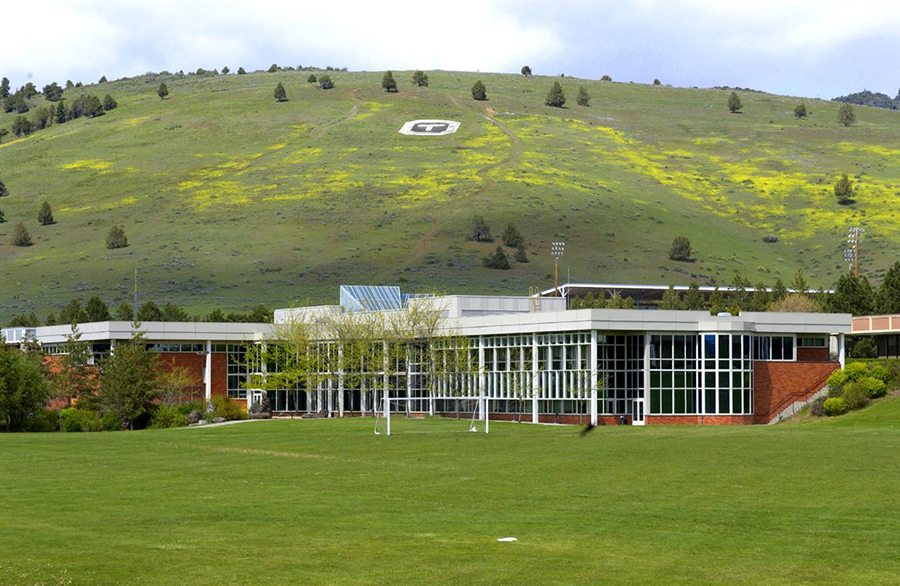 Overview
With campus locations in Salem, Klamath Falls, and the Portland metropolitan area, the Oregon Institute of Technology is a nationally recognized pioneer in innovative academic programs. Five bachelor's degrees and seven degree completion programs are offered fully online. These programs, including the Technology and Management major, feature an emphasis on practicality, convenience, and affordability.
Program Features
The fully online Bachelor of Applied Science in Technology and Management is a degree completion program. In order to enroll, students are expected to have already earned an Associate of Science or an Associate of Applied Science from an accredited university. Requirements for Technology and Management majors include the following courses:
Organizational Behavior
Engineering Management
Introduction to Management Information Systems
Statistical Methods
Notables
Other fully online degrees are available in Health Informatics, Information Technology, and Operations Management. Online courses are offered through the learning management system Blackboard. On campus, the Oregon Institute of Technology offers several additional options for aspiring computer science professionals. Students may choose to earn an Embedded Systems degree, which incorporates coursework in both hardware and software. They may also choose to double major in Computer Engineering and Software Engineering. Over 95 percent of OIT graduates are employed or pursuing further education within six months of graduation.
Rankings