SPECIALIZATIONS
Thinking about studying computer engineering? A master's degree provides opportunity for career growth and increased pay. Don't wait!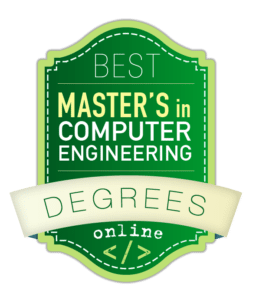 A master's degree in computer engineering is a great option for anybody with a passion for technology and a creative, entrepreneurial spirit.
You should have a background in computer science or applied mathematics and be willing to learn all aspects of the computing industry. (Still need to earn your bachelor's degree? Visit our ranking of the Best Online Bachelor's in Computer Science.)
A master's degree enables you to be on the cutting-edge of the world's most exciting technologies—or to perhaps create those technologies yourself. You will gain experience in communications, state-of-the-art methods, and entrepreneurship.
An online degree enables you to pursue advanced education without sacrificing your career. Don't delay—employees with additional education are more successful at finding higher-paying and more satisfying career opportunities.
What kind of Computer Engineering degree should you get?
Generally speaking, a bachelor's degree is the bare minimum needed to qualify for most computer engineering jobs. However, most employers have a preference toward candidates with master's degrees that provide background in computer programming, languages, and other important topics.
A master's degree enables you to move up the ladder and advance your career. If you're already working, it can be tough to find the time and money to devote yourself entirely to a full-time graduate program. In this case, an online program might be the right choice. Many online degrees allow you to take classes as slowly or as quickly as you'd like.
It used to be the case that distance learning programs did not provide the same sort of academic rigor and course availability that online equivalents did. However, that notion is now a thing of the past. An online master's degree is a great option for a busy working professional looking to advance his or her career—or even a more typical full-time student just looking to graduate as soon as possible.
How much money do people make with a Master's degree in Computer Engineering?
Individuals with Master's degrees in Computer Engineering generally earn a much higher salary than those with other types of education. The average starting salary for a graduate of this program is over $65,000 a year, with an average median salary of over $100,000. Veteran computer engineers can expect to make over $150,000.
An added benefit of these positions is that they are typically available anywhere in the world. The flexibility and demand for these jobs also mean that, as a computer engineer, you are more likely to receive a good benefits package and the ability to design a flexible work schedule (such as working from home).
What can you do with a Master's degree in Computer Engineering?
Computer engineers work on the hardware and software of computers. They study all elements of the computer, from the networks to communication to the actual chips and pieces that make up a computer. You might put components together, design blueprints, or analyze computer equipment.
A variety of careers are available to graduates with Master's degrees in Computer engineering. You might work in telecommunications, cybersecurity, sales, healthcare, manufacturing, or robotics. Jobs are available in both the public and private sector. You might work as a data scientist, research engineer, or even the founder of your own startup.
What are the requirements for a Master's degree in Computer Engineering?
Although each institution will vary in regards to admissions requirements, most schools will request that applicants have a Bachelor's degree or equivalent. This should be from an accredited college or university and in either computer engineering, electrical engineering, computer science, or engineering (or a similar field).
Most universities also require that students have completed sufficient background in subjects such as calculus, linear algebra, and physics. High academic ability is also expected, with most universities requesting minimum GPAs of 2.85 for admission. You will also need to take the GRE and score well on mathematical components.
What are the best Master's degrees in Computer Engineering?
The best programs in computer engineering will include classes in topics such as data science, machine learning, computations, feedback systems, signal processing, and physical computing. Good programs will also teach you how to communicate and report on your results and techniques.
Ideally, the best Master's degree will also include a pathway to certification as a Certified Software Development Professional (CSDP). Coursework might emphasize information included on the certification test, or even walk students through the testing process. A good program will also include some sort of internship or comparable work experience to begin networking with potential employers.
1. Georgia Institute of Technology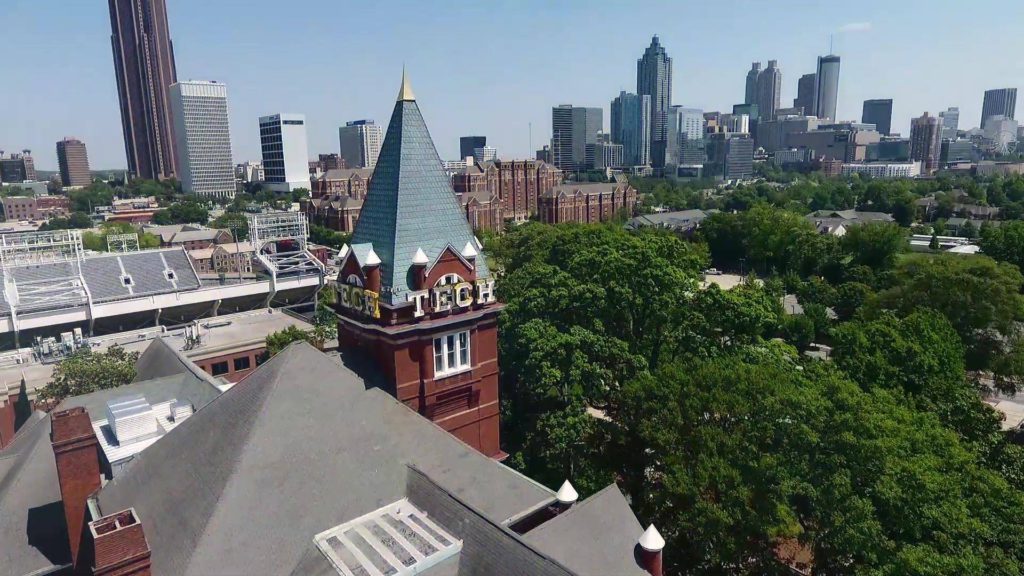 Overview
The online Master of Science in Computer Science at Georgia Institute of Technology offers the best degree program for your time and money. The program is unique in that it offers students exposure to other disciplines along with hands-on experience. The institute partners with Udacity and AT&T to offer an inexpensive but high-ranked program.
Program Features
Students must complete at least two foundational courses within twelve months after matriculation. In addition to these foundational courses, students will take classes such as:
Database Systems Concepts and Design
Intro to Health Informatics
Educational Technology
Computational Photography
Computer Vision
Artificial Intelligence
Human-Computer Interaction
Knowledge-Based Artificial Intelligence: Cognitive Systems
Notables
Although it's relatively new, launched only in 2014, this online master's degree has been ranked as one of the country's top ten graduate computing programs. Its popularity is partly due to its cost–the fully online degree costs only $7,000 to complete.
2. Auburn University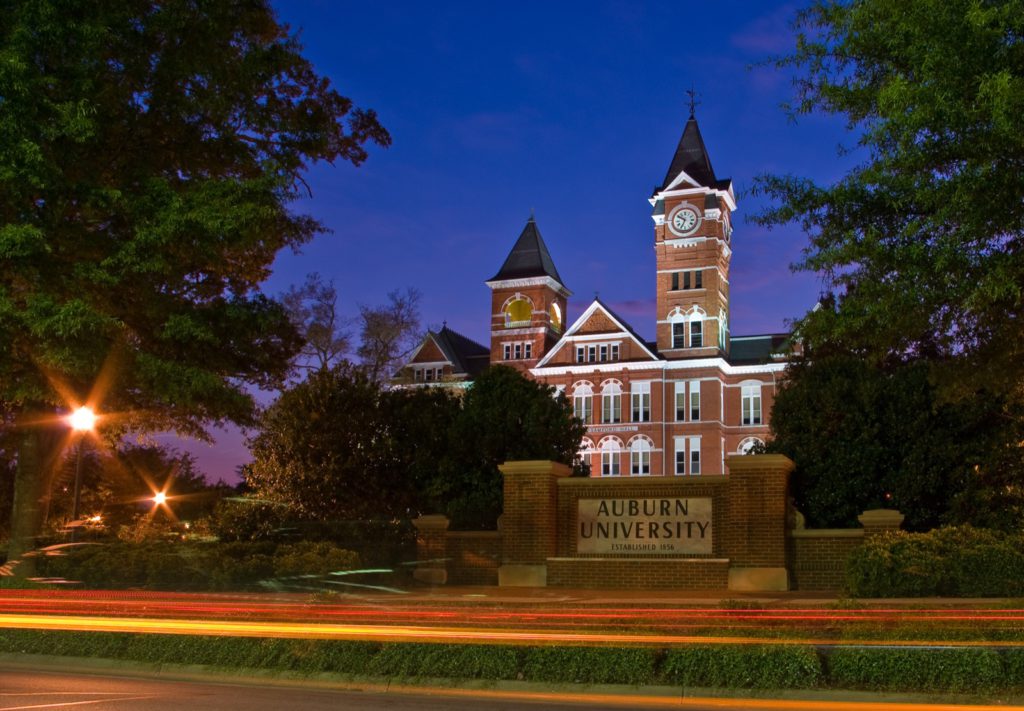 Overview
The online Master of Science in computer science and software engineering at Auburn University is a great opportunity for students looking for flexibility and value. The program offers an additional option to concentrate in information assurance as well.
Program Features
Thirty-three credit hours are required to graduate. These courses will provide concentrations in software engineering, networks operating systems, and human/computer interfaces. Students will also complete three credit hours of a software engineering design project. Other required and recommended courses include:
Artificial Intelligence Programming
Software Process
Software Quality Assurance
Database Systems II
Programming Language Design and Specifications
Advanced Computer Networks
Notables
Students should apply to this program if they already have a background in programming languages, mathematical foundations, and systems software. They should also have experience in and a passion for the field of computer science and its related components. This program is a great value as students won't waste valuable time and money taking irrelevant prerequisites. Instead, they will jump right into major coursework.
3. Iowa State University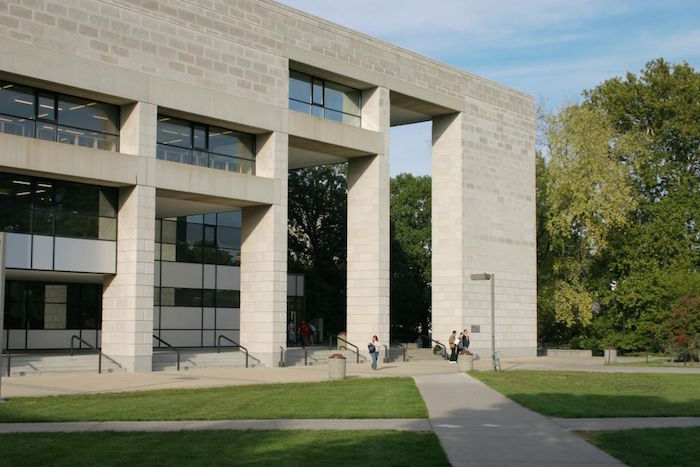 Overview
Iowa State University is well known for its broad course offerings in undergraduate, graduate, and even Ph.D. level degrees. The fully online Master of Engineering is available in Computing and Networking Systems, Secure and Reliable Computing, Software Systems, and Very Large Scale Integration. Students also have the option of emphasizing coursework in Information Systems Security/Networking, VLSI Design, and other areas.
Program Features
Thirty credit hours are required for this program, with at least twenty-four of the thirty hours from electrical and computer engineering coursework. Other classes include:
Reconfiguring Computer Systems
Bioinformatics Algorithms
High Performance Computer Networks
Real Time Systems
Notables
This program is unique in that students are able to select an area of research that will last them throughout the duration of their studies. A typical master's schedule includes only one class a semester, allowing a candidate to graduate within five years. Typical research areas within the department include Advanced Electronics and Materials, Energy Systems, Communication, Controls, and Signals, and many others.
4. Colorado State University-Fort Collins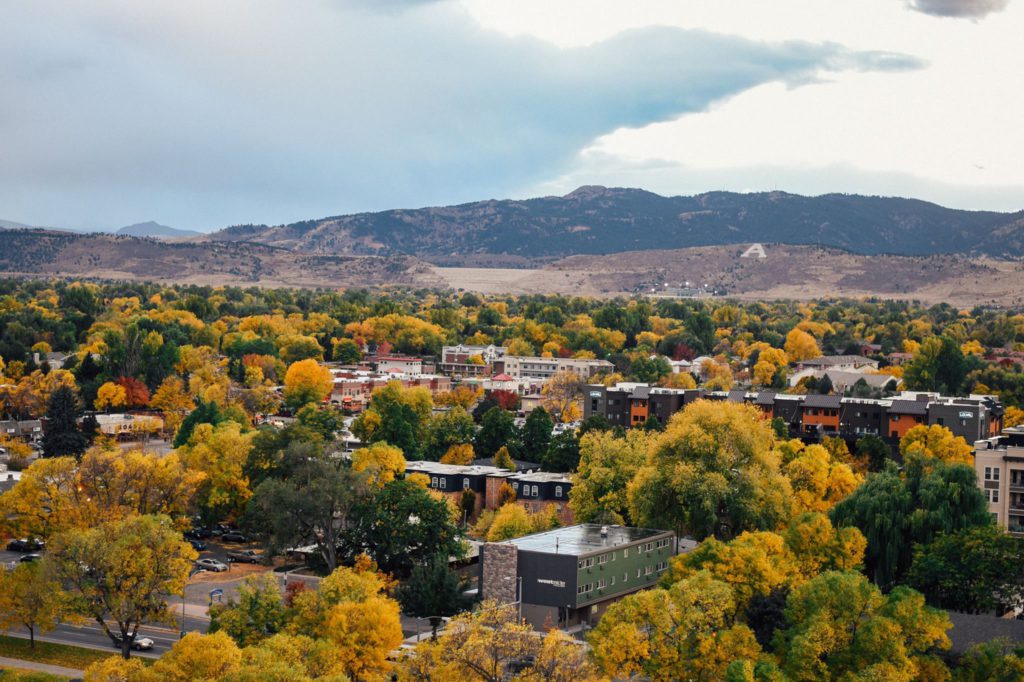 Overview
Colorado State University offers a fully customizable online program that includes a heavy emphasis on hardware and software applications. This program focuses on computer system design and exploration, architecture, networking programming, and internet protocols.
Program Features
Students admitted to this program may choose from two specializations: the program is available as a Master of Engineering or Master of Science. Depending on the chosen specialization, students will take classes such as:
Computer Organizations and Design
Computer Networks
Telecommunications
Digital Control and Digital Filters
Optical Interferometry and Laser Metrology
Notables
Students studying in the online format of this program will benefit from faculty interaction and large amounts of in-depth research. Colorado State is home to a National Science Foundation Engineering Research Center in Extreme Ultraviolet Laser Technology. In addition to this one-of-a-kind opportunity, graduate students will also benefit from close industry partnerships.
5. Fairleigh Dickinson University-Metropolitan Campus

Overview
Graduates of Fairleigh Dickinson's online Master of Science in Computer Engineering boast some of the highest success rates in finding competitive, high-paying jobs. The programs at the university are supported by industries such as Jos. L Muscarelle Company, the state of New Jersey, Motorola, and Bell Atlantic.
Program Features
The curriculum provides students with an education in how to understand design trade off as well as the interdependency between hardware and software in computers. Students will take classes such as:
Logic System Design
Microprocessor Design
Software Engineering
Computer Aided Analysis and Design
Digital Signaling Processing
Digital Communications
Notables
Fairleigh Dickinson students will complete more than just textbook learning. Each student is encouraged to work with a faculty member on research projects. Possible topics for these projects might include Digital Systems and Microprocessor Design, Database Systems, Image Compression and Processing, and many others.
6. Arizona State University-Tempe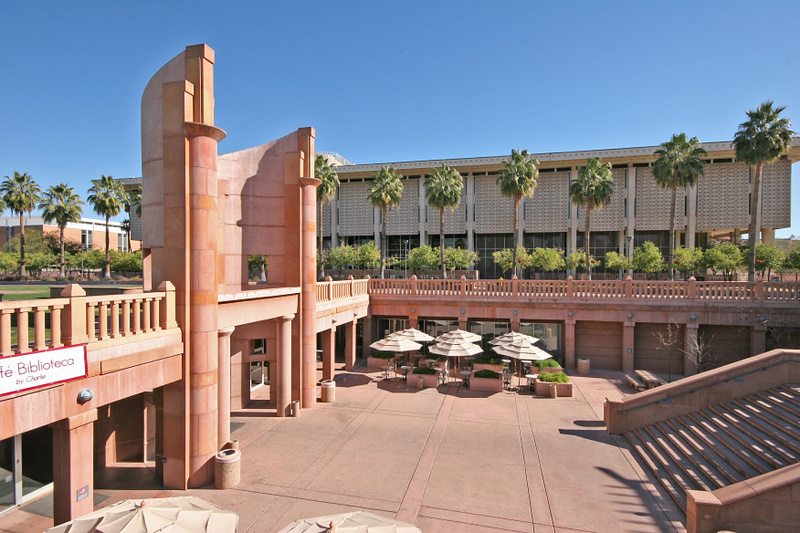 Overview
Arizona State University has been named number one for innovation by U.S. News and World Report. Their stellar online graduate degree in software engineering allows students to focus on the fundamentals and principles behind their work.
Program Features
Students will take ten fifteen-week long courses for a total of thirty credit hours. Courses address major software development methodologies and the tools and processes necessary to develop and manage software projects. Students will take additional courses in:
Information Assurance and Security
Software Verification and Validation, and Testing
Software Project, Process and Quality Management
Software Engineering Principles and Concepts
Applied Project
Notables
In addition to the previously mentioned accolades received from U.S. News and World Report, Arizona Stated has also been recognized for this specific program. The online degree in software engineering is among the best online engineering graduate programs. The program is supported by strong student professional societies that extend their reaches to the online format of the major as well.
7. Texas A & M University-College Station
Overview
Texas A&M offers an unrivaled distance learning program in Electrical and Computer Engineering. This program gives students full access to lecture notes, tutoring, and software tools–all delivered by qualified teaching assistants.
Program Features
The program requires that students take classes that are both theoretical and practice-based in nature. These classes include:
Linear Control Systems
Network Theory
Integrated Circuits and Systems
Computer Communications and Networking
Microprocessor Systems Design
Computational Methods for Integrated Systems Design
Notables
Students in Texas A&M's distance learning programs also have the opportunity to select a focus area to research. This research is conducted alongside other students, industry professionals, and teaching assistants. The flexibility of the program's course structure enables students to complete the program as quickly–or as slowly–as they would like.
8. Mississippi State University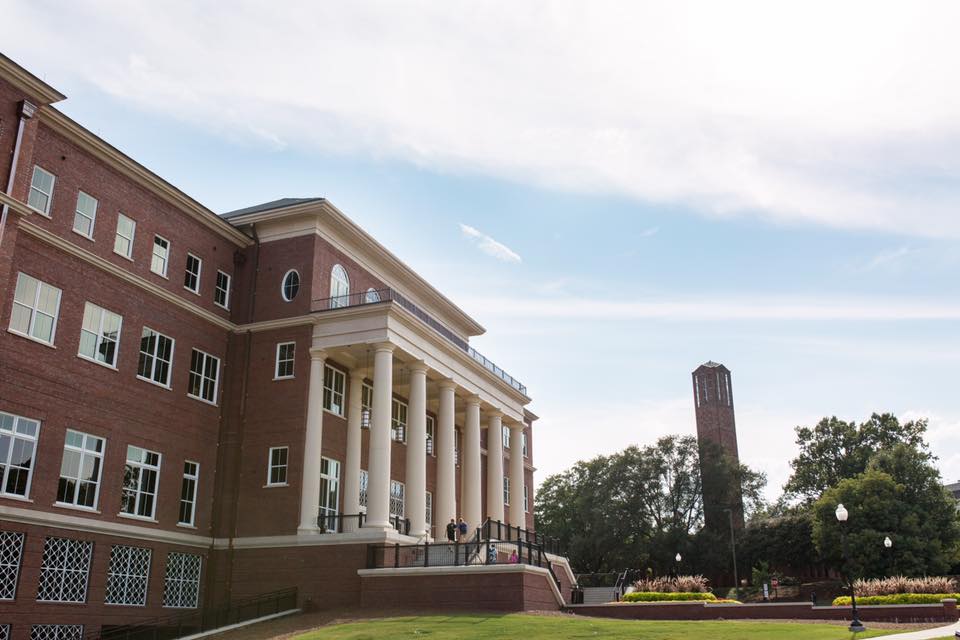 Overview
Mississippi State offers an online Master of Science in Electrical and Computer Engineering that is identical to its on-campus component. Students will benefit from a rich variety of instructional techniques and technologies, such as websites, streaming video, and interactive video conferencing.
Program Features
Both a thesis and non-thesis option are available. The thesis option requires twenty-four credit hours, while a non-thesis option requires thirty. Sample coursework includes:
Introduction to Probability
Introductory Probability and Random Processes
Statistical Methods
Computation Fundamentals
Notables
Most distance learning students will complete a thesis or dissertation and conduct off-site research. This research can be conducted anywhere, but most students will choose to research areas of interest at their place of employment. Because so many distance learning students at Mississippi State work full-time in the computer engineering field, this is a great opportunity for students to gain experience without having to sacrifice a paycheck.
9. Missouri University of Science and Technology
Overview
The Missouri University of Science and Technology is outstanding in that offers a graduate program of study in Computer Engineering that is both intensive and customizable. Graduates are highly successful at finding jobs in this in-demand field, and are employed at companies such as Microsoft, Caterpillar, and Intel.
Program Features
Students have the opportunity to specialize in one or more specific fields while studying at Missouri University. They will study and concentrate specifically on topics such as:
Integrated Circuits and Logic Design
Networking, Security, and Dependability
Computer Architecture and Embedded Systems
Notables
Research and development make up a huge component of how a Missouri University student will learn. Because most faculty members in the Computer Engineering department engage in their own research projects, students have the opportunity to get involved. Sample areas of interest include controls, digital system design, and many others.
10. Purdue University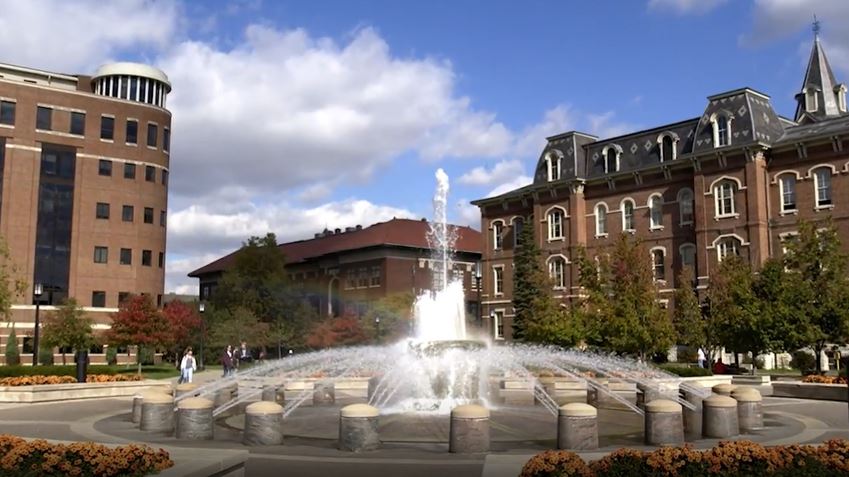 Overview
Purdue University's online master's program in computer science provides working professionals the opportunity to earn a coveted degree from a world-class university. Courses are offered within a thirty-credit curriculum. This provides students the option to earn a Master of Science in Computer Science or an Interdisciplinary Master of Science in Engineering with a concentration in Computer Science.
Program Features
Both thesis and non-thesis options are available. Students will take classes such as:
Bioinformatics and Computational Biology
Computational Science and Engineering
Databases
Data Mining
Distributed Systems
Graphics and Visualization
Information Retrieval
Information Security and Assurance
Notables
Students will work very closely with a personal advisor throughout the duration of their studies. Each student will be an integral part of developing his or her own unique plan of study. This is based on interest levels, time, and course load.
11. Illinois Institute of Technology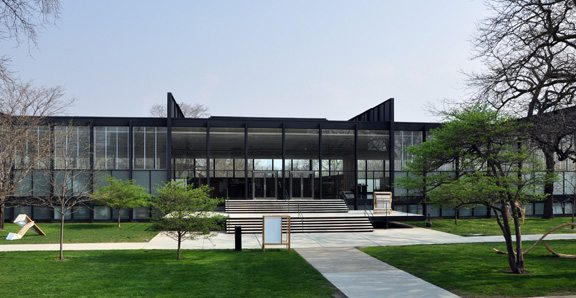 Overview
The Master of Science in Computer Engineering at the University of Illinois allows students to complete an online program in just three semesters of full-time study. The program does not require an undergraduate background in computer engineering, and allows students to specialize within a unique major area.
Program Features
Thirty two credit hours are required to graduate with a thesis option program. Most students pursue the thesis track as this provides excellent preparation for a doctoral program. Other required classes include:
Advanced VLSI Systems Design
Advanced Computer Architecture
High Speed Computer Arithmetic
Advanced Logo Design
Notables
Students will meet closely with an advisor throughout the duration of their program to determine whether a thesis track is the best choice. Thesis deadlines and format are set individually and each project requires both a written thesis and oral defense.
12. University of Florida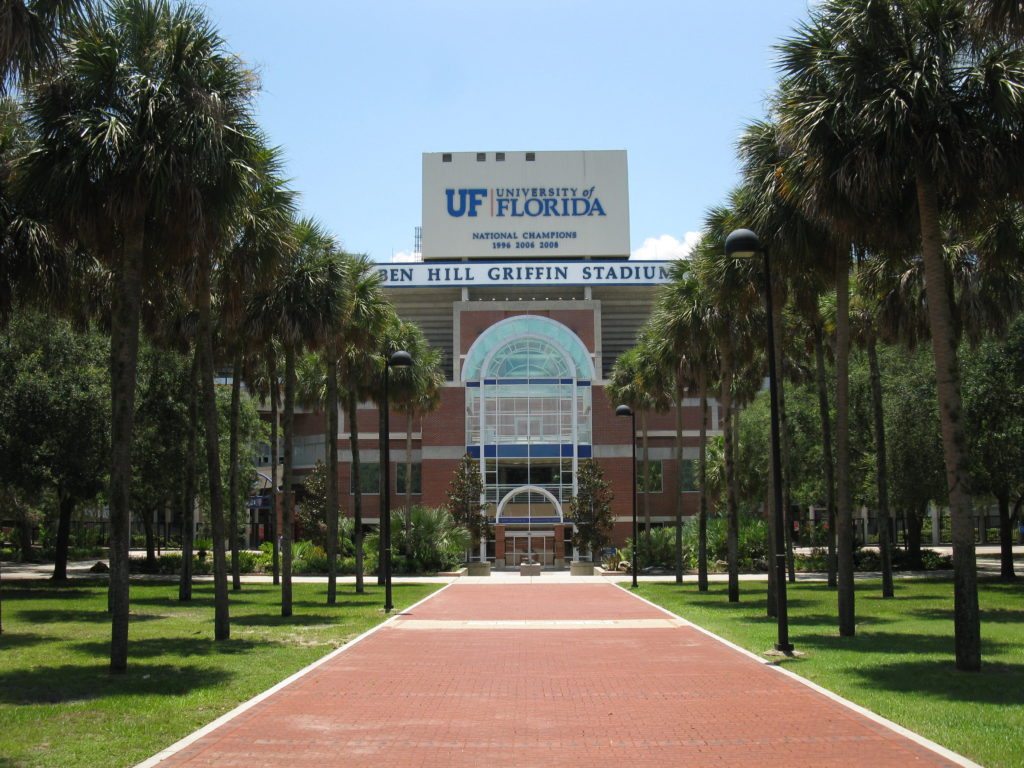 Overview
The University of Florida's College of Engineering is ranked as the top engineering college in Florida by U.S. News and World Report. Faculty members, who are experienced in the field, provide students with the most up-to-date knowledge of technologies and techniques.
Program Features
Lectures can be streamed or downloaded and are videos of the exact classes taught on-campus. The degree can be completed in as little as twenty-four months. Required classes include:
Principles of Green Engineering
Computer Communications
Structural Dynamics
Scan Electron Microscopy
Systems Architecture
State Variable Methods
Notables
All online masters' programs at the University of Florida are non-thesis. The program is designed so that students receive a comprehensive base in one of two areas: either communication and networking, or electronic materials/semiconductors. Thirty total credits are required.
13. Virginia Polytechnic Institute and State University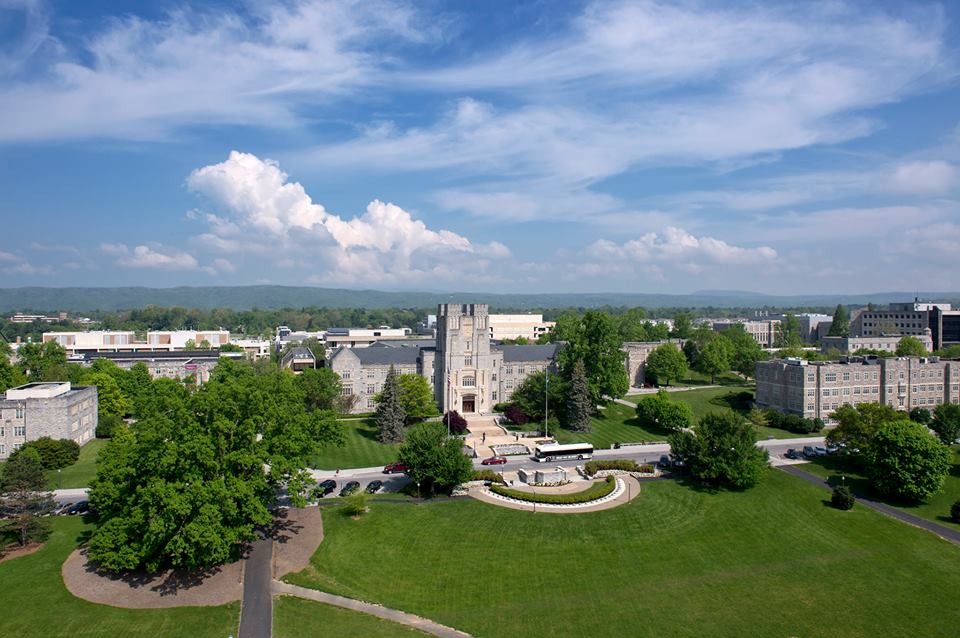 Overview
Virginia Tech's Computer Engineering degree offers distance learning students the unique opportunity to take courses through the Commonwealth Graduate Engineering Program. Available as a Master of Science or a Master of Engineering, this program is available in a thesis and non-thesis format.
Program Features
All classes in this program are offered entirely online through Virginia Tech's exclusive format. Students will take classes such as:
Electromagnetic Waves
Advanced Fiber Optics and Applications
Introduction to Electro-Optics
Introduction to Space Science I: The Solar Wind and Magnetosphere
Introduction to Space Plasmas
Remote Sensing: Principles and Techniques
Notables
Students at Virginia Tech have the opportunity to engage in state-of-the art research with skilled faculty members. Current research areas include antennas and propagation, autonomous systems, energy systems, machine perception, and many others.
14. North Carolina State University at Raleigh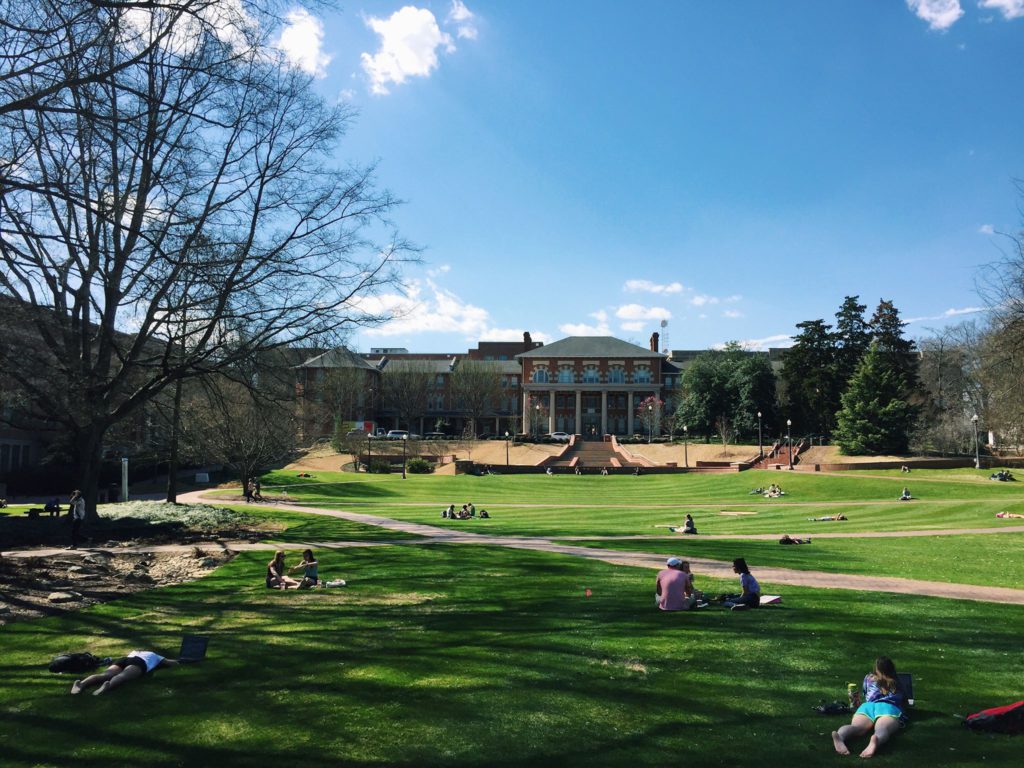 Overview
North Carolina State University offers a Master of Science in Computing Engineering that  is designed for students who already have a background in computer engineering. The program consists of thirty credit hours, allowing a full-time student to take nine credit hours of coursework per semester.
Program Features
Students who wish to take longer while pursuing their degree (such as those working full time), may remain enrolled while taking a class or two per semester. Required classes include:
Circuits
Communications
Microwave Circuits and Applied Electromagnetics
Nanoelectronics and Photonics
Power Electronics and Power Systems
Robotics, Mechatronics, Control and Instrumentation
Notables
Generally speaking, no thesis is required as part of this program. However, students have the ability to specialize in various tracts, and some of these tracts do require theses. Tracts include large software systems, memory systems, and microarchitecture, among others.
15. Florida International University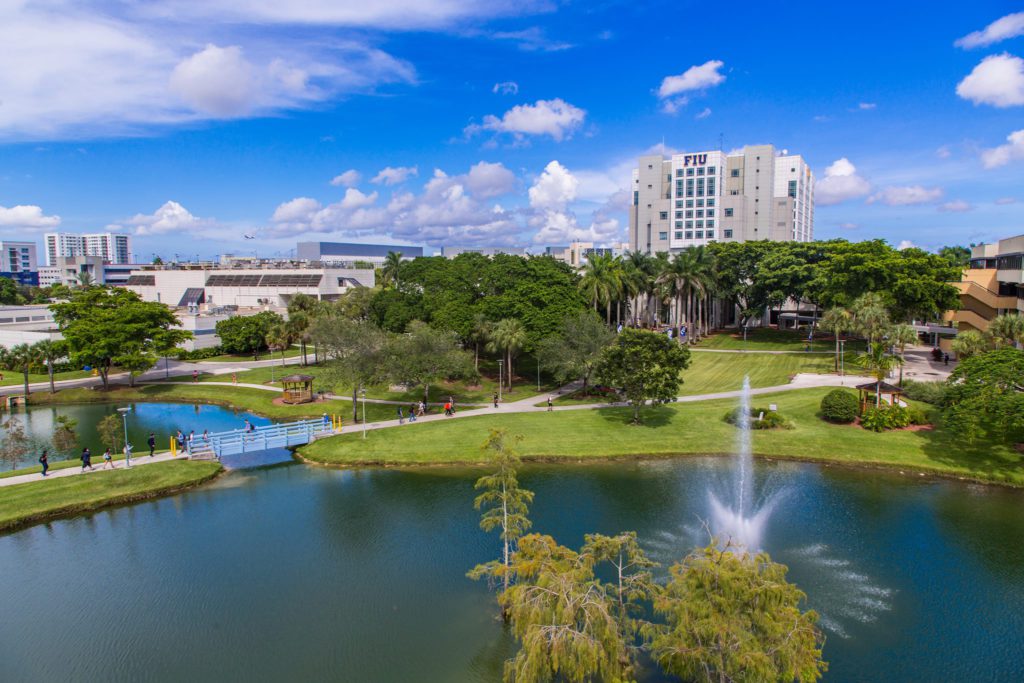 Overview
The Master of Science in Computer Engineering at Florida International University is available with a one-of-a-kind specialization in Network Security. This fast-paced online program allows motivated students to earn a degree in as little as ten months.
Program Features
Students will take classes in relevant topics such as ethical hacking and forensics. These courses prepare students to work in a variety of careers defending networks from attacks. Each student should take twelve credits per semester, including classes in:
Ubiquitous and Embedded Sensor Networks
Advanced Malware Reverse Engineering
Engineering Design of Microprocessor Based Operating Systems
Computer Communication Networks
Random Signal Principles
Notables
Online students will take classes taught by faculty members who are leaders in network security. Faculty members have experience working in public, private, and government sectors, giving their students a leg up on the job market when it's time to apply.
16. Old Dominion University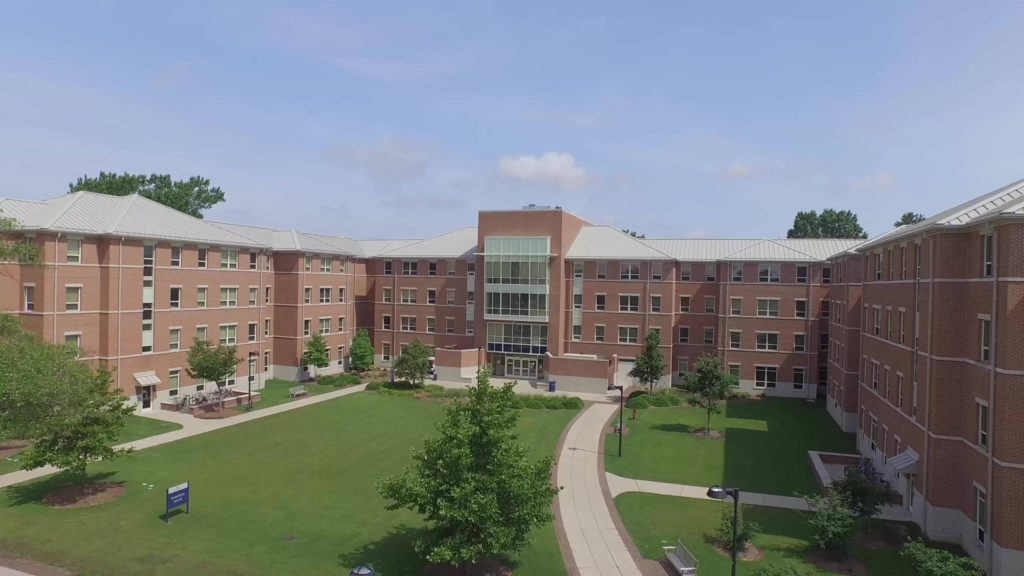 Overview
Old Dominion's Computer Engineering graduate degree is unique in that it prepares students not just for a career in computer engineering, but to become leaders in the field. The program is offered via live, regularly scheduled online class meetings that can be accessed from any location. Graduates are extremely successful, employed as electrical and computer engineers in industries such as aerospace, defense, manufacturing, and systems integration.
Program Features
Thirty total credit hours are required to graduate. Of these, one must be a math-intensive course. Students must also take a comprehensive exam before graduation. Other available classes include:
Introduction to Visualization
Cyber Defense Fundamentals
Radar System Design
Foundations of Cyber Security
Solid State Electronics
Linear Systems
Computer Networking
Characterization of Materials
Notables
Online students benefit from the same services provided to on-campus students. They will work with various research centers, including the Laser and Plasma Engineering Institute, the Applied Research Center, and the Virginia Modeling, Analysis, and Simulation Center. Students work closely with expert teachers to develop a well-rounded portfolio of work. The university was recently named the eleventh most affordable online college for electrical engineering degrees by OnlineU.org as well.
17. Southern Methodist University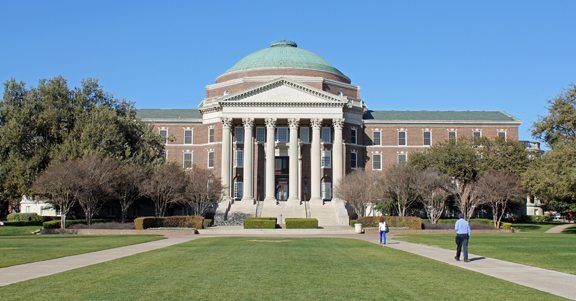 Overview
Southern Methodist University's Lyle School of Engineering prepares students for immediate entry into high-ranking computer engineering jobs. Students have the option of taking twenty-four credit hours with a master's thesis, or thirty credit hours without a thesis. The university was recently ranked by U.S. News and World Report as one of the best universities in the country.
Program Features
One of the best features of this online degree is that students are free to take twelve or more credit hours of electives. Independent study courses are also available. Other recommended classes include:
Operating Systems and Systems Software
Digital Systems Design
Microprocessor Architecture and Interfacing
Parallel and Distributed Processing
Fault-Tolerant Computing
Data and Network Security
Notables
As mentioned, the program is available with or without a thesis. A thesis allows students to work closely with a full-time faculty member of their own choosing. Students have the option of synthesizing divergent ideas, critiquing current literature, or engaging in a creative research activity or design project. Because this thesis is expected to be of publishable quality, many students submit to a reputable journal before defending the thesis. This excellent work and publication experience helps give Southern Methodist graduates an advantage in the job market.
18. Syracuse University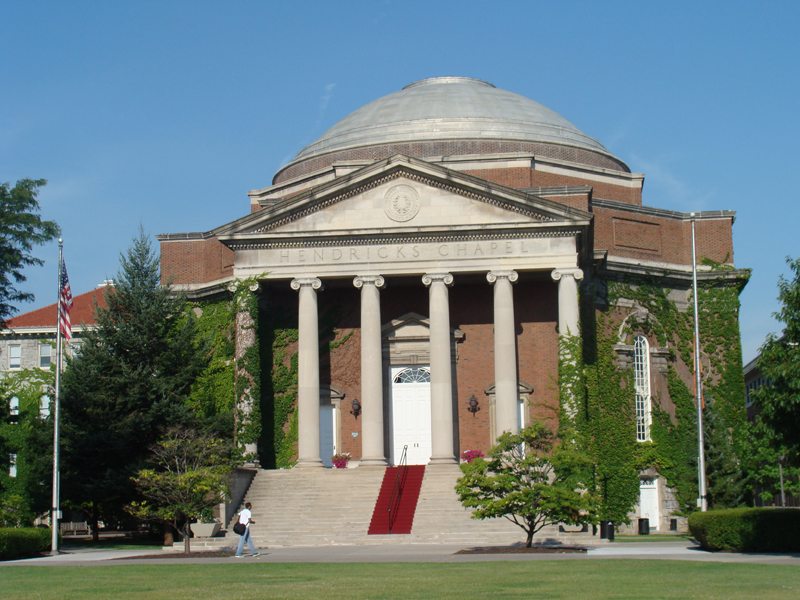 Overview
The Master of Science in Computer Engineering at Syracuse University is available entirely online and teaches students how to create groundbreaking hardware, software, and solutions. The program also emphasizes the critical thinking and communication skills necessary to be successful in a fast-paced industry.
Program Features
The program is designed for working professionals and requires thirty total credits. It can be tailored to any student's schedule, but most students complete it in about fifteen months. Recommended courses include:
Computer Security
Internet Security
Advanced Computer Architecture
Advanced Data Structures and Algorithms
Android Programming
Software Engineering
Notables
The college has won multiple awards for its faculty's development of new computer hardware and software. Students learn innovative techniques through research in topics such as artificial intelligence, data mining methodologies, and assured systems. Students will engage in live classes, interactive coursework, and collaborative group exercises. This flexibility of course formats makes the program ideal for a student juggling multiple work and school responsibilities.
19. University of Michigan-Dearborn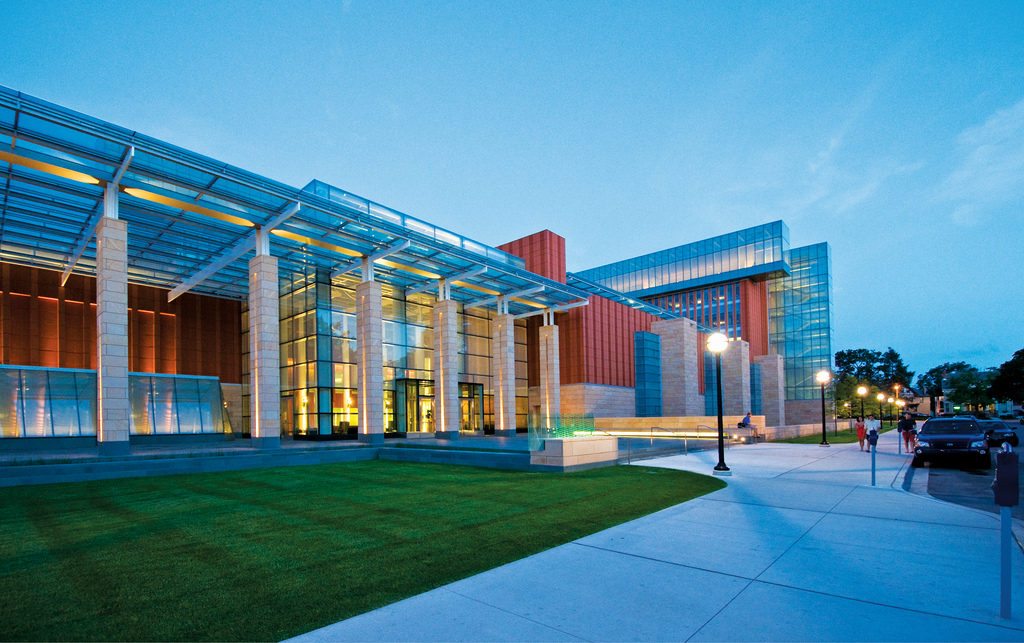 Overview
The University of Michigan in Dearborn offers a hands-on experience for graduate studies in Computer Engineering. This thirty-credit hour program allows students to develop skills and expertise with computers, high performance workstations, and microprocessor-based systems.
Program Features
All classes in this program are offered in the late afternoon or evening hours in an online format. Students will take classes such as:
Embedded Systems
Computer Networks
Reconfigurable Computing
VLSI Design
Cloud Computing
Wireless Communications
Fuzzy Systems
Multimedia Data Storage and Retrieval
Notables
The program is designed to prepare students for top-notch careers in computer engineering. Students will learn how to implement the latest advancements in research. They will be equipped with the most up-to-date technologies in electrical and computer engineering and will know how to use advanced techniques and tools to design and implement various strategies.
20. University of Arizona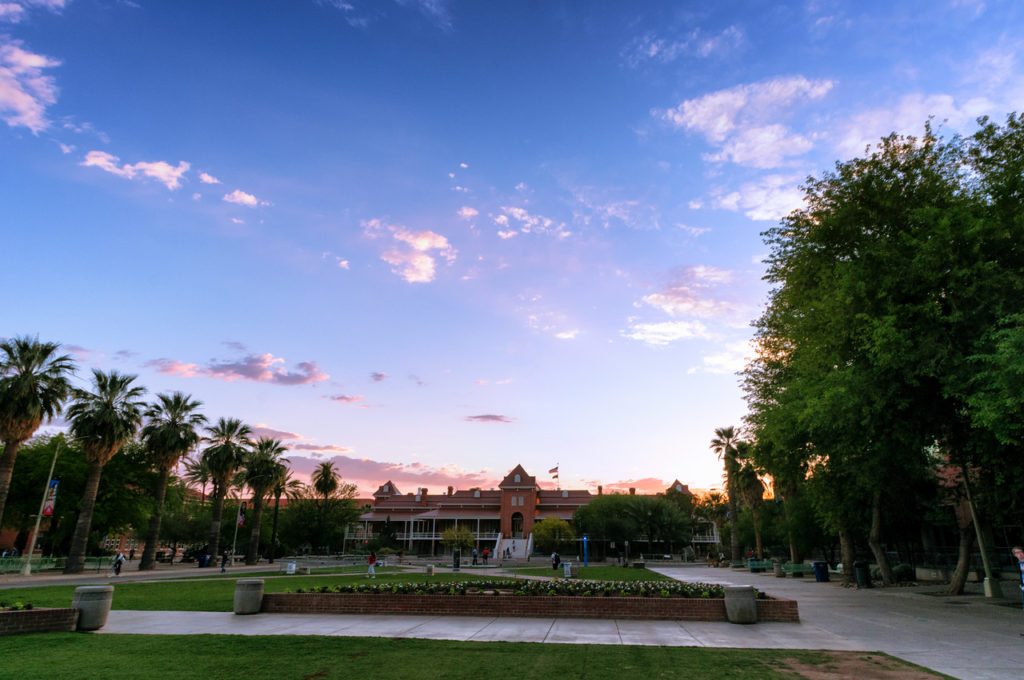 Overview
The University of Arizona's Master of Science in Electrical and Computer Engineering is designed to provide working engineers with gateways to more design- oriented and forward-thinking roles. The program is designed with the input of industry leaders and taught by skilled, experienced faculty. Students have the opportunity to specialize in in-demand areas such as high-performance computing, digital signal processing, communications, and control, and holography and diffractive optics, among others.
Program Features
Coursework can be completed entirely online. Some courses offer live lectures that are recorded right in the classroom and uploaded within twenty-four hours. As a result, distance learning students experience the same curriculum as on-campus students. Available courses include:
Advanced Linear Systems Theory
Probability and Random Processes for Engineering Applications
Model-Integrated Computing
Cyber Security–Concept, Theory, Practice
Reconfigurable Computing
Notables
Students will work closely with an academic advisor to develop a draft plan of study. All students must take at least thirty credit hours of study within six years. This plan of study typically includes courses from a wide range of university topics, allowing a great deal of interdisciplinary study. The program provides an excellent pathway to a Ph.D. program, or for immediate entry into the workforce.
21. Colorado Technical University

Overview
Colorado Technical University is well-known for its skills-focused and hands-on programs. The Master of Science in Computer Engineering program exposes students to recent research, design, development and testing of computer hardware and software, project management, and even leadership skills. This award-winning combination makes it possible for students to gain immediate employment or career growth.
Program Features
Forty-eight total credits are required to graduate. The program provides technical depth requiring experience in advanced mathematics, engineering, and physics. Students will take classes in subjects such as:
Modern Computer Architecture
Computer Engineering Capstone
Leadership and Ethical Decision Making
Software Systems and Engineering Processes
Systems Engineering
Modern Electronic Design
Notables
The university offers a unique, flexible format in course scheduling that enables students to begin a master's degree at several points throughout the year. Due to these frequent start dates, students are able to progress towards a degree much more quickly. In addition, Colorado Technical University offers a variety of scholarships for academic merit and financial need. They also have a variety of funding opportunities available for military veterans.
22. University of New Mexico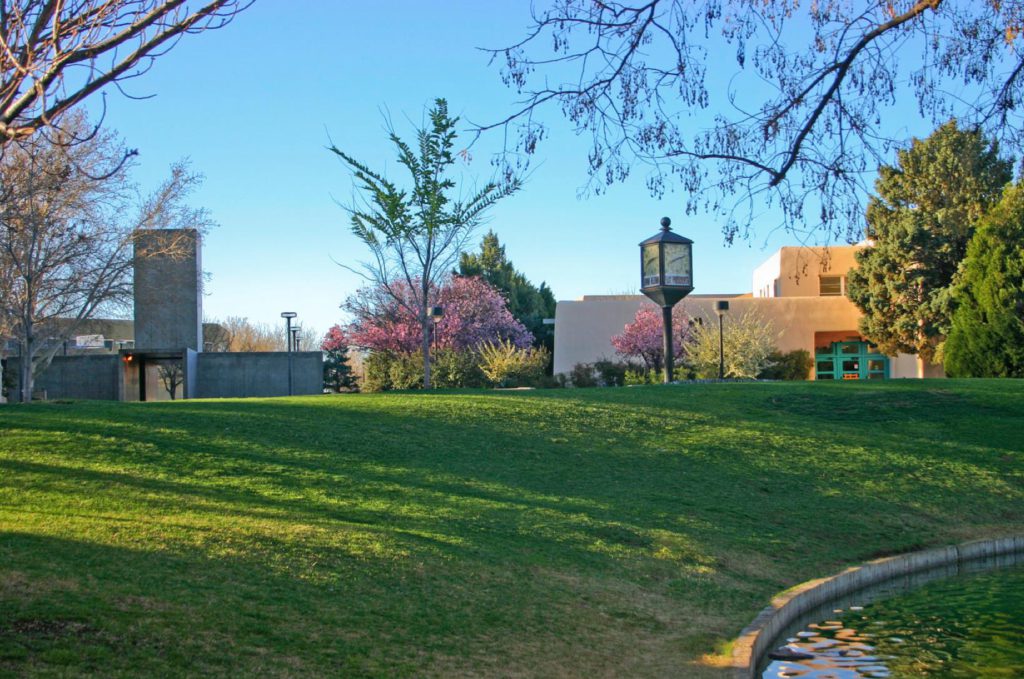 Overview
The University of New Mexico offers a plethora of master's degrees in computer engineering, including Masters of Science in Electrical Engineering, Computer Engineering, Optical Science and Engineering, and Computer Engineering (Internet of Things). The master's degree in Computer Engineering requires thirty-one credit hours, including a thesis.
Program Features
In addition to required major coursework, students will also select a minor from a related emphasis area. This provides them with greater breadth and experience in a range of topics. Students must also complete a cumulative project before graduation. Other courses include:
Theory of Linear Systems
Optimization Theory
Medical Imaging
Intro to Computer Graphics
Machine Learning
Analog Electronics
Hardware/Software Codesign with FPGAs
Notables
The University of New Mexico is ranked as one of the best graduate engineering schools by U.S. News and World Report. A historic university, it has also received accolades for its Ph.D. programs and overall value. Students are taught by world-class faculty who have powerful connections with industry partners.
23. New York University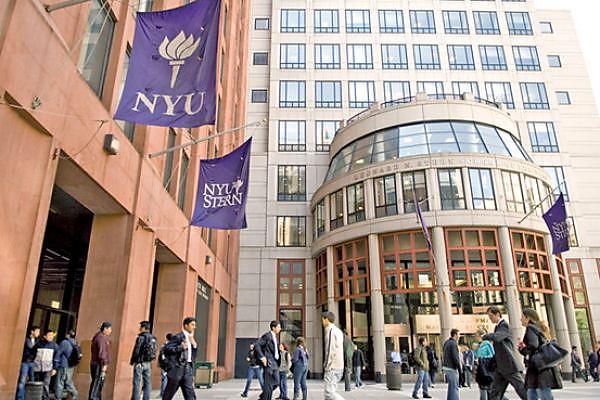 Overview
New York University's Master of Science in Computer Engineering positions students at the forefront of the latest research in telecommunications, networks and microelectronics. The program focuses on the principles underlying the design and interaction of hardware and software components, enabling students to become serious professionals in the industry.
Program Features
Students will complete a total of thirty online credits. This will include a combination of independent studies, thesis projects, reading courses, and core coursework. Core courses include:
Computer Architecture
Advanced Hardware Design
Fundamentals of Solid-State Electronic Devices
Introduction to Vlsi System Design
Nanoelectronic Devices
Students must also complete a three-credit advanced project. This is designed to provide individually tailored experience in a particular area.
Notables
The university's Tandon School of Engineering is one of the country's most reputable schools of engineering and applied technology. The online version of the school is just as distinguished, earning a title as one of the best online engineering schools by U.S. News and World Report for several years in a row.
24. University of Southern California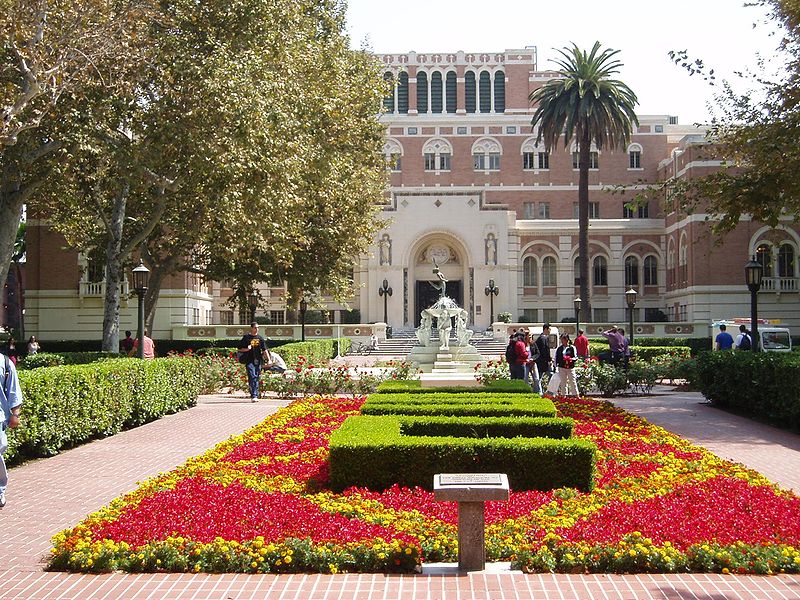 Overview
The University of Southern California offers a Master of Science in Computer Engineering that provides a wide breadth and deep depth of insight into the design, development, testing, and evaluation of components, systems, and networks.
Program Features
Students conduct research into the systems and components of computers, as well as related design processes. Students will work closely with faculty members in research areas such as Computer Architecture and Parallel Processing. Additionally, students will take classes such as:
Operating Systems
Computer Networking
Advanced Operating Systems
Foundations of Artificial Intelligence
Compiler Design
Analysis of Algorithms
Notables
This program is available entirely online, but students have the option of visiting campus for classes occasionally if desired. The university has been teaching electrical engineering for over a century, and the department has evolved with the advancement of the information age. This historical precedence makes the University of Southern California one of the best schools for your dollar.
25. University of Delaware

Overview
The University of Delaware's Master of Science prepares students for a professional career as a computer engineer. Students will enjoy the great flexibility of the program, including the ability to choose specializations and the ability to form a customized track. This helps busy, motivated students develop a degree program that is exactly right for their individual responsibilities and goals.
Program Features
Students will complete thirty total credits, with fifteen of those existing as core requirement courses. The flexibility of the program allows students to take classes in any order. This is ideal for students taking just a few classes at a time. Core courses include:
Software Process Management
Software Design
Software Requirements Engineering
Formal Methods in Software Engineering
Software Testing and Maintenance
Notables
In addition to core course requirements, each student will engage in a practicum experience tailored to his or her own technical interests. This will allow them to demonstrate creative and critical thinking skills while also contributing to a hands-on, real-world solution. Some possible specializations for a practicum include computer networks, topics in communications, and wireless networks.
Rankings