SPECIALIZATIONS
Computers—we use them to stimulate our minds, to entertain ourselves, to facilitate human communication, and to further link us in our increasingly globalized world.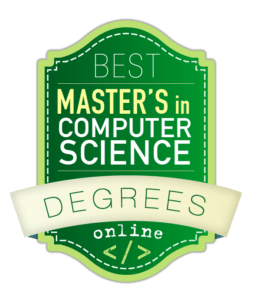 Because of computers, we've been able to uncover the secrets of the ocean, predict the weather, and design drugs to defend against the most clever viruses.
But who commands the computers and gives Photoshop the ability to edit graphics, your smartphone the ability to run complex applications? These responsibilities fall on the shoulders of society's computer scientists, an abstract-thinking group comprising software engineers, IT consultants, network administrators, web developers, and programmers.
Though there are several informal, independent paths one can take to develop proficiency in the computer sciences, students interested in this career path typically begin by obtaining a bachelor's degree in computer science. (Still need to earn your bachelor's? Visit our ranking of the Best Online Bachelor's in Computer Science Degrees.) Computer scientists occasionally chose to major in physics or mathematics instead of or in addition to computer science.
Computer science curricula educate students on computer theory and its applications. Students learn to understand computational processes and speak the technical, numerical language of computer systems. Students can choose to concentrate on any of a number of disciplines: artificial intelligence, network maintenance, or web design to name a few of the more common avenues of study.
A large portion of computer science involves learning objective material and developing a concrete understanding of computer theory. However, perhaps more importantly, students must learn to think abstractly and apply fundamental skills taught in school to understand and innovate in unfamiliar computer systems. At their cores, computer scientists are problem solvers and critical thinkers.
Those who can look at data—numerical or otherwise—and see art can expect to excel in the computer sciences. Today's technology enables universities to offer computer science degrees online. Online degrees are ideal for self-disciplined students who either do not live in close proximity to their school of choice or seek flexible options they can mold around their established personal lives. Online computer science degrees are rigorous programs, requiring moderate to high levels of availability.
Online students usually receive degrees indistinguishable from those awarded to students attending the college's traditional in-person program, meaning the work is equally challenging, but equally rewarding. The benefits of online computer science programs differ between schools, but students generally have the ability to attend university lectures over the web in real-time, access to online tutoring, and are assigned a university guidance counselor to assist them along the journey.
Since humanity has already accomplished so much with computers, it may be difficult to grasp that computers may very well be in its infancy. There's so much more to explore; the implications are endless. It's an exciting time to be a computer scientist. In addition to increasing salary prospects, a master's degree in computer science enhances one's chances of obtaining interesting, hands-on research and development jobs.
With the right experience on your resume and a bit of passion, you can easily turn a computer science degree into a six-figure income. According to US Department of labor, information and computer scientists earned an average of $111,840 in 2016. The field is expected to grow 11% by 2024, making it an excellent choice for those seeking job security.
We've ranked leading online master's in computer science programs to help students decide which virtual environment best fits with their lifestyle and academic vision.
1. University of Southern California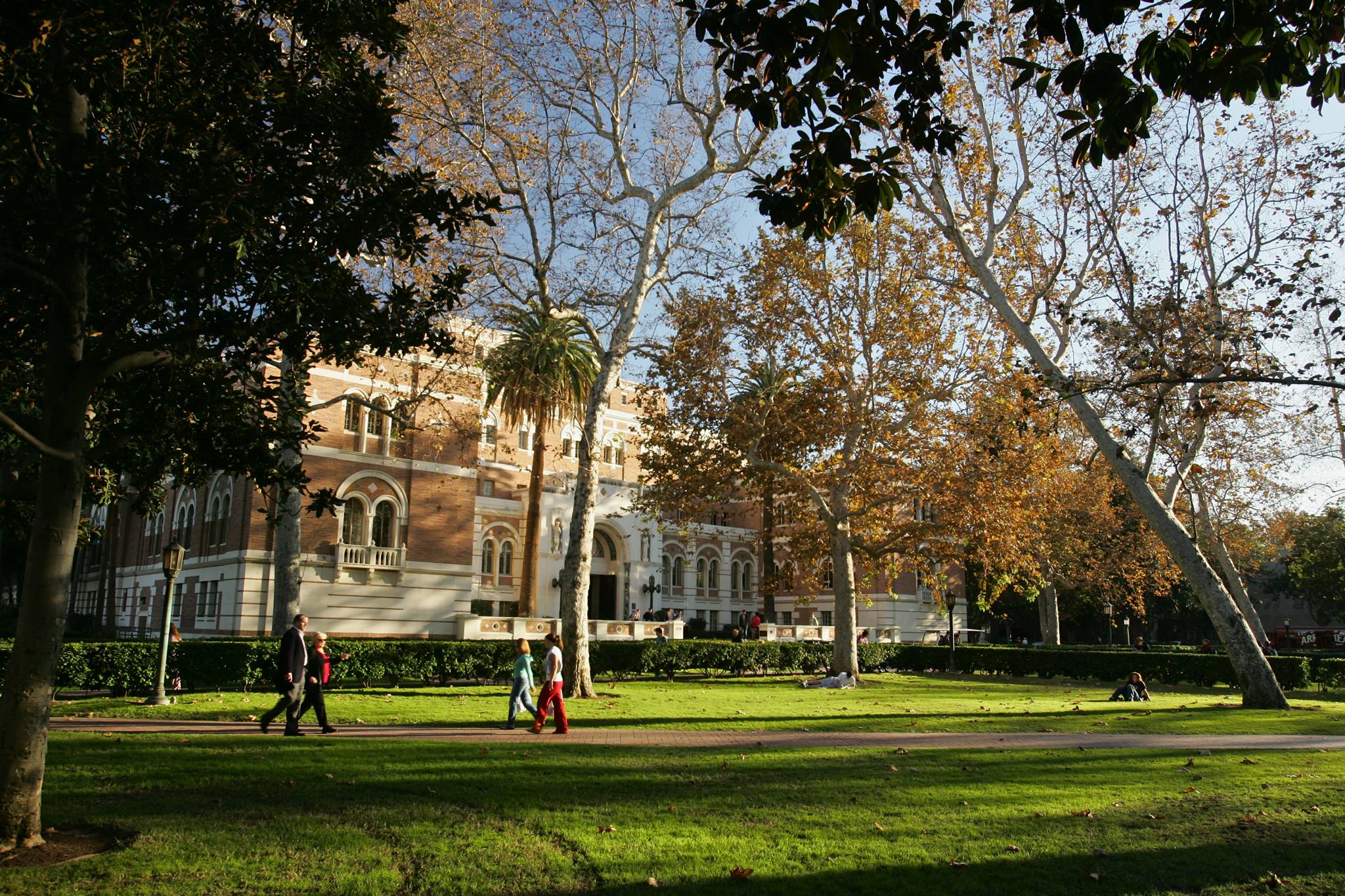 Overview
In the 1870s, the University of Southern California was nothing more than the unlikely dream of Robert Maclay Widney, a Los Angeles judge with a passion for education. After years spent mobilizing the community, organizing a board of trustees, and securing the financial means to found a college, the University of Southern California was born in 1880. When the college first opened its doors, it was only able to accommodate 53 students and lacked basic electricity. Today, USC welcomes over 10,000 new inquisitive minds yearly and is home to the world's most powerful quantum computer.
Program Features
If the university's possession of such a computer is any indicator, USC's Viterbi School of Engineering is internationally regarded in the field of computer science. Traces of technology produced by USC's computer science program can be glimpsed everywhere—from social network programs used by millions everyday to emerging biomedical technologies. At the master's level, USC allows online students to explore in-depth the following concentrations:
Computer Science
Computer Security
Data Science
Software Engineering
Scientists and Engineers
Software Architecture
Notables
UCS's online M.S. in computer science programs allow for ample online interaction between professors and students. USC also encourages students enrolled in their online programs to attend lectures in person when possible, (though this isn't necessary for graduation). Whether online or on-site, students are made to feel like valued members of USC's campus community.
2. Johns Hopkins University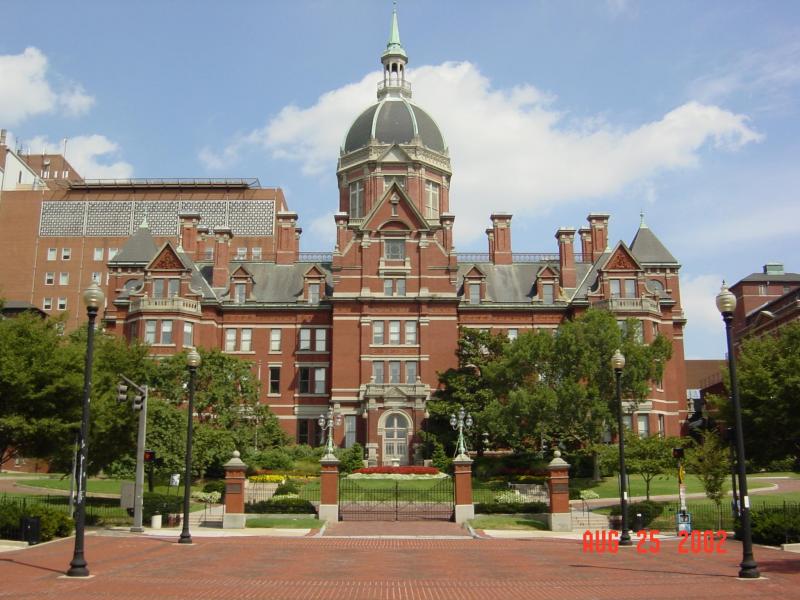 Overview
John Hopkins University is indisputably one of the world's greatest research institutions. Due to their consistent groundbreaking discoveries and dedication to knowledge, John Hopkins receives more federal funds for research and development than any other American university, with the Department of Defense and NASA accounting for approximately 50% of their research budget. John Hopkins is one of the most referenced organizations in the world, ranking only behind Harvard and the Max Planck Society. Unlike most other leading institutions, John Hopkins was founded specifically on the grounds of enabling student discovery. Nearly 80% of student leave having conducted independent research.
Program Features
The Whiting School of Engineering gives distant students the opportunity to participate in the college's spirited approach to discovery by earning a master's degree in computer science online. Students have access to the same professors and textual materials as on-site participants. John Hopkins University's Whiting School of Engineering offers online M.S. in computer science degrees in the following areas:
Bioinformatics
Cybersecurity
Data Communications and Networking
Data Science and Cloud Computing
Database Systems and Knowledge Management
Enterprise and Web Computing
Human-Computer Interaction and Visualization
Software Engineering
Systems Theory
Notables
These online programs may either be completed entirely online or students can combine on-site and online learning in a manner that aligns with their professional schedules. There are many opportunities to collaborate with classmates from a distance; some assignments may require this.
3. Virginia Tech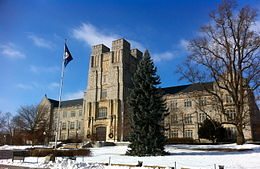 Overview
Virginia Tech is one of Virginia's largest universities, offering students over 250 undergraduate and graduate programs. This research university is home to over 30,000 students and boasts an academic research portfolio worth half a billion dollars. For the last two decades, this value has consistently climbed, indicating that Virginia Tech is well on its way to becoming one of the nation's top research institutions. It is the only university in Virginia in the National Science Foundation's top 50 rankings for discovery.
Program Features
The university's Department of Computer Science offers master's and doctorate degrees to those looking to further their education in this discipline. Lectures are held via interactive conference calls. Students can obtain online master's in computer science degrees from Virginia Tech in one of the following areas:
Computer Engineering
Systems Engineering
Notables
Depending on the selected track, students may be required to write a thesis and/or conduct independent research projects. Graduate level curricula are individually designed to address each student's personal interests and goals.
4. New York University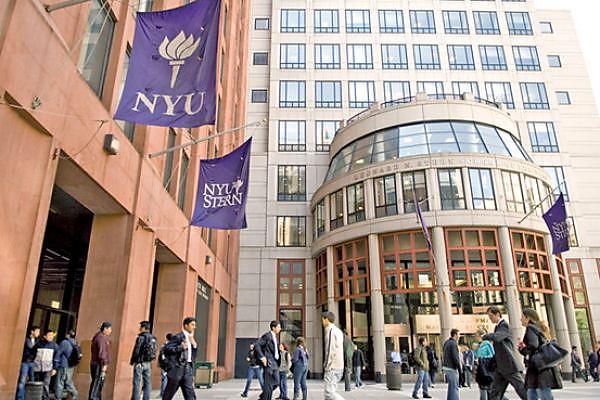 Overview
NYU is a global institution featuring fully operational campuses in Abu Dhabi and Shanghai along with smaller educational centers in 10+ other cities across the world. Though based in New York City, entering NYU society means entering a global community full of international opportunity. The primary Manhattan campus comprises over 100 locations dispersed throughout the city—a long way from the university's beginnings when classes were held in small, rented rooms near city hall.
Program Features
As a school that values dreamers and imaginative thinking, it is unsurprising that NYU's computer science program is designed with the future in mind. The curriculum is taught around the central understanding that computer science is a dynamic field. Emphasis is placed on teaching students underlying principles so that they can independently further their education post graduation as the field produces newer technologies. NYU's Tandon School of Engineering offers the following M.S in computer science programs that challenge students and expand their skillsets.
Bioinformatics
Computer Engineering
Cybersecurity
Management of Technology
Notables
Tandon's online master's in computer science programs are designed to foster collaboration between like-minded peers. Students looking to enroll in these programs are subject to the same admissions requirements and standards as on-site admits. Lectures are posted online for students who cannot make real-time sessions, allowing students to manage their time as they see fit and create their own schedules.
5. Boston University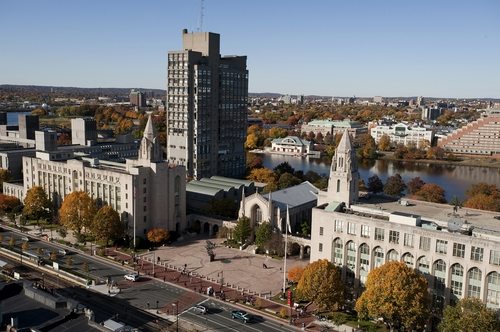 Overview
Boston University has always been an institution of 'firsts'. Since their 1839 establishment, they've paved a road of open mindedness and progressive thinking. Boston University was the first to allow a female Ph.D. candidate walk the commencement stage, the first to award a medical degree to a black female, the first to approve a woman's right to theological education.
Program Features
The university's College of Engineering—which umbrellas the computer science program—ranks #8 among engineering colleges that produce students with the highest mid-career salaries. The school began offering master's in computer information systems degrees to dedicated individuals in 2004.
Students learn from some of the world's leading computer science experts, many of which develop programs and maintain cybersecurity for global brands. Students interested in Boston University's online master's degree programs may choose to focus on one of the following throughout their graduate journey:
Computer Networks
Data Analytics
Database Management & Business Intelligence
Health Informatics
IT Project Management
Security
Web Application Development
Notables
This program caters to working professionals and is ideal for those seeking upper management positions requiring deep knowledge of information systems. Upon graduation, students can will have obtained a complete understanding of computerial architecture and software design. Special importance is placed on student ability to identify technologies with commercial applications and how such technologies can be managed in business environments.
6. North Carolina State University

Overview
North Carolina State University, or NC State as students affectionately call it, is a public university offering over 100 programs to its 34,000 students. It consistently ranks as a top 50 public American university, with certain programs in the school's engineering department ranking much higher. NC State's nuclear engineering program is arguably its most notable academic achievement and is considered the nation's 5th best nuclear science program.
Program Features
NC State's online Master of Computer Science program was built to improve the technical understanding of business professionals. This 31 credit hour curriculum does not require that students complete a thesis or comprehensive project of any sort. As it was designed for full-time workers, students are expected to only take 1-2 courses each semester and are given six years to complete the program.
Notables
This is a general computer science distance learning program touching upon all venues of the field, and students are not given significant opportunity to delve deep into a specific realm of computer science. It is open to U.S. residents and military personnel serving overseas.
7. Stevens Institute of Technology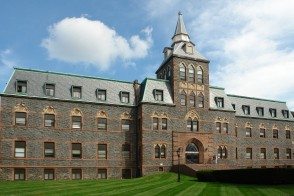 Overview
The Stevens Institute of Technology was founded in 1870 by a family of inventors whose innovations revolutionized the railroad industry. When the university first began accepting students, it was completely devoted to mechanical engineering, but gradually began offering students options in other technological disciplines. Remaining true to the original founders' vision, Stevens Institute of Technology steers graduate students towards research with potential to yield high social benefit. Community improvement through entrepreneurship and science is central to this New Jersey school.
Program Features
Students earning their master's of science in computer science online will be instructed by and work alongside professors who work for well-known brands like Microsoft and AT&T. The networking opportunities are endless. Focus areas include:
Gaming and Simulation
Mobile Systems
Modeling, Simulation and Visualization
Network and Systems Administration
Web Application Development
Notables
The Computer Science Master's Degree Program at the Stevens Institute of Technology varies substantially between students. Students freely select classes catering to their interests, accounting for the difference between curriculums. Furthermore, there are different versions of certain classes for students to take depending on whether they're continuing students, mid-career, or seeking to cement their skills in senior managerial positions. Students may also take up to 9 credits outside of the computer science program for personal and learning development purposes.
8. Missouri University of Science & Technology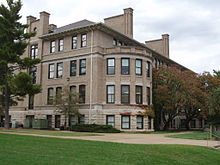 Overview
The Missouri University of Science & Technology is a space-grant university, meaning it emphasizes advancing aerospace technology and space-related research. Though this school offers liberal arts degrees, the majority of the nearly 9,000 attendees are working towards a STEM degree. The university's College of Engineering and computer information program consistently rank within the top five of their respective categories.
Program Features
Missouri S&T's Master of Science in Computer Science program centers around critical infrastructure protection, (the security and stability of the nation's networks), and software engineering. To apply for this degree, students must have either taken at least 12 credits related to computer science during their undergraduate career or demonstrated general academic excellence by proving they've earned a GPA of 3.0 or higher.
Big Data Management and Analytics
Big Data Management and Security
Computational Intelligence
Cybersecurity
Information Assurance & Security Officer Essentials
Information Systems & Cloud Computing
Software Design & Development
Systems and Software Architecture
Wireless Networks and Mobile Systems
Notables
If a student does not qualify for the master's of science in computer science degree program, they may instead apply for a graduate certificate program to prove their competency. Students earning a B or higher in all courses drastically increase their chances of acceptance into the corresponding master's program
9. Drexel University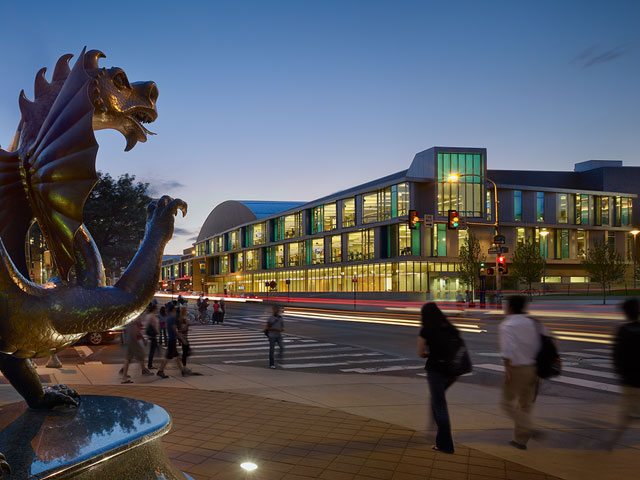 Overview
This top 100 school is regarded as one of the country's most innovative universities. Universities tend to lean either towards the sciences or liberal arts, but Drexel University places comparable importance on both faces of invention. Drexel University considers civic engagement one of its greatest obligations as a leading institution and aims to further deepen its connections to the surrounding community and its residents. This is apparent in its approach to learning; students spend a large portion of their student careers serving and/or working for credit in Philadelphia, (where Drexel is located).
Program Features
To apply for a M.S. in computer science from Drexel University, students must have completed a four-year program in computer science or a related field at an accredited institution. If a student does not have a bachelor's degree, he or she may apply for Drexel's Post-Baccalaureate Certificate in Computer Science Program, a 40-week curriculum on computer science fundamentals. This program is appropriate for both beginners and accomplished professions looking to enrich their scope of knowledge.
Notables
Both thesis and non-thesis master's degree options are available.
10. Marquette University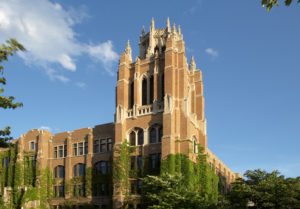 Overview
This Catholic university was named after Father Jacques Marquette, a 17th century French explorer. The original founders wished to provide the then influx of incoming European immigrants access to a Catholic education. Continuing the spirit of its namesake, Marquette University continues to explore the arts and sciences as a top 100 research institution. Students are invited to develop both mentally and spiritually during their time at Marquette, to use said development to change the world.
Program Features
Marquette University hopes to contribute to a generation of critically thinking IT experts through its master's degree program in computing. The curriculum consists of the following practices:
Computer Science
Computer Engineering
Software Engineering
Information Technology and Information Systems
Marquette intentionally refers to its program as a degree in computing rather than computer science because leading international computer societies do not consider computer science an umbrella term encompassing the latter subdisciplines. Marquette University's teaching approaches reflect this belief of distinguishment.
Notables
The programs are designed assuming applicants have sufficient proficiency in the computer sciences and can already write code and understand the basics of computer language. Introductory classes are available to students with no experience in this field. Marquette University also understands that the Internet offers quality resources for self-teaching in this field and accepts self-education as reason to skip pre-requisite courses.
11. Northeastern University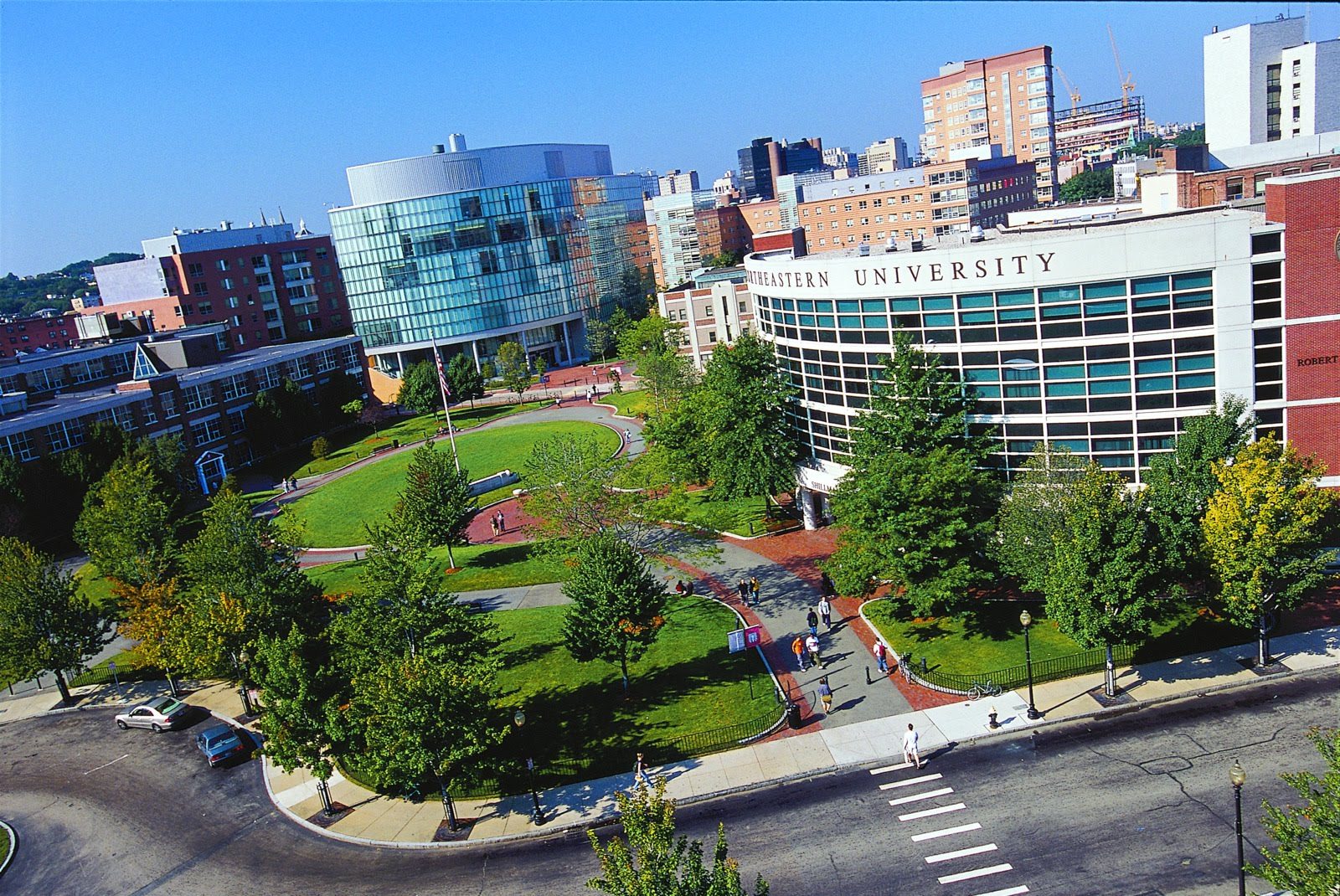 Overview
Northeastern University began as a YMCA boys club in 1898, which it remained until it cut ties with the organization in 1948. It was around this time that the university began admitting women and opening new departments of study. However, its now well-regarded College of Computer and Information Science did not see students until 1982. Northeastern University encourages its nearly 25,000 students to acquire practical experience and an entrepreneurial drive during their academic careers. To support this goal, Northeastern offers a co-op education program, (which matches students with internships in over 100 countries), and resources for students to turn their ideas into established corporations.
Program Features
An M.S. in computer science from Northeastern teaches students how to maintain stable network infrastructure and apply computer theory to any and all circumstances. Graduates go on to begin their careers at noteworthy corporations like Amazon and Microsoft. They may chose to focus their efforts in any of the following:
Artificial intelligence
Computer-human interaction
Database management Game design
Graphics
Networks Programming languages
Security Software engineering
Systems Theory
Notables
Students may chose to identify a gripping issue in the world of computer science and address their proposed questions in an extensive research project spanning two semesters. This thesis option replaces certain coursework requirements. Incoming students must have basic computer science skills upon entry, but the university's ALIGN M.S. in computer science program is a modified version of the curriculum designed to address the needs of students without proper background.
12. Auburn University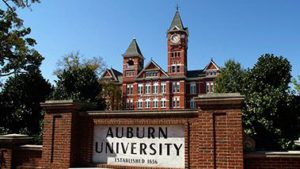 Overview
As a land-grant institution, Auburn University received funds from the U.S. government with the stipulation that students would learn military strategy and eventually join defense forces. Their curriculum emphasized engineering education from very early on, supplying the U.S. military with countless science professionals during the WWII. This legacy continues today—Auburn manages the country's largest engineering program by sheer number of graduates produces and consistently ranks as a top 100 institution for engineering education.
Program Features
The Samuel Ginn College of Engineering has been producing quality engineers since awarding its first engineering diploma in 1872. Students unable to attend Auburn due to physical location or schedule conflicts may now join a 145 year old family of engineers through Auburn's online programs. Auburn requests its entrants provide proof of an undergraduate 3.0/4.0 GPA at the time of application as well foundational knowledge of computer science. Students lacking foundational knowledge must acquire it before applying through means outside the Auburn community because Auburn doesn't offer the appropriate courses virtually.
Notables
International students must provide proof they're competent in English language by submitting their TSE scores with their applications. Note that students can only transfer 6 out of the 33 credits needed for graduation from external institutions and must have earned a B or higher in said classes for transfer eligibility.
13. Sam Houston State University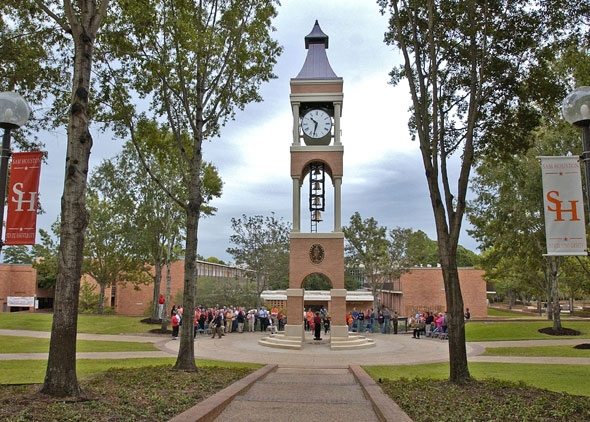 Overview
For almost 140 years, Sam Houston State University has dedicated its facilities and efforts to serving the community through service. The school's namesake founded the school on the premise of altruism and community service—testimony to his spiritual journey. Today, its motto, "The measure of a life is its service", continues to embody the school's relationship with the world. Of America's 4,100 secondary institutions, it is one of only 311 universities officially recognized by the Carnegie Commission on Higher Education as a "community engaged" university.
Program Features
In today's digital age, an IT employee's ability to guard digital data is growing progressively more important. To combat the growing strength of data hacking, Sam Houston State University equips employees with the ability to enhance security networks, prevent data loss, and accurately perform risk assessments in order to design emergency preparation plans.
Notables
This program is most appropriate for professionals already possessing computer science undergraduate degrees. Students will gain skills needed for cybersecurity employment in both public and private sectors. For those intending on completing 100% of their master's in information assurance and security degree program entirely online, Sam Houston state offers $1,000 dollar scholarships to new students.
14. Georgia Southern University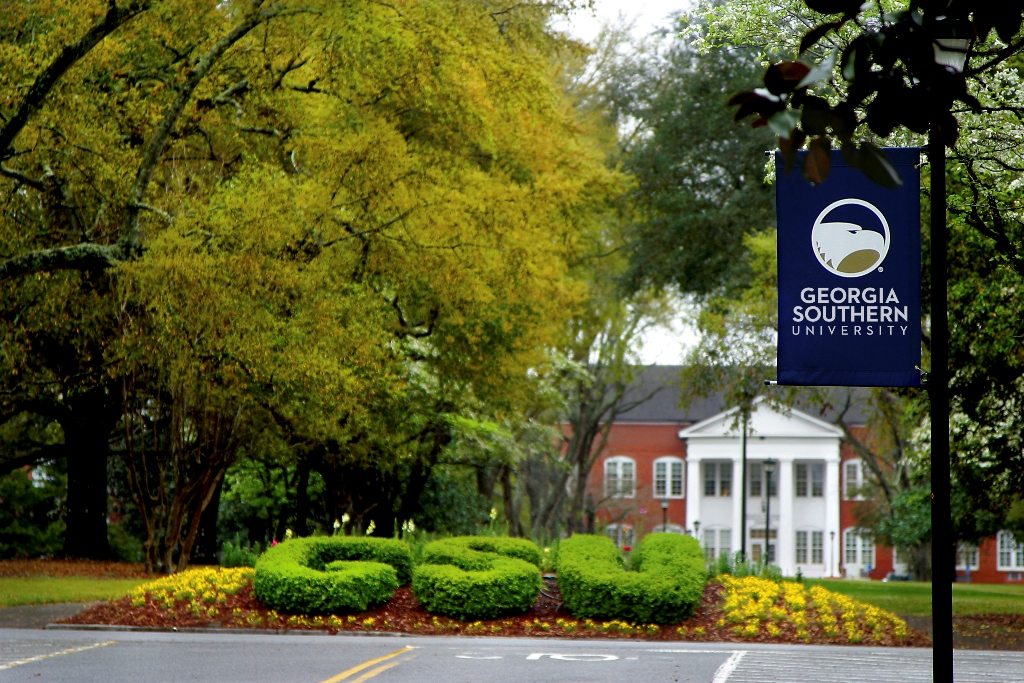 Overview
When Georgia Southern University began accepting students in 1908, there were only four professional employees and fifteen pupils dedicated to advancing the agricultural sciences. Its primary goals were to develop agricultural techniques for increased farming efficiency and to teach local students household domestic skills.Today, the university campus is spread over nearly 1,000 acres of land south of Atlanta and offers over 100 academic programs to its 21,000 students. Georgia Southern's regarded as one of country's most environmentally conscious campuses in the country.
Program Features
Students interested in obtaining a M.S. in computer science from Georgia Southern's online program will be pleased to discover the university ranks #6 in the nation for most affordable quality online programs. Beginning fall of 2017, the university will be delivering its computer science program online to accommodate international students and those living far from the university. Georgia Southern's online M.S. in computer science program paves a way for students to pursue a master's degree in data mining and data warehousing. It is one of only a handful of schools in the country offering students a graduate level degree in this field. Students may also center their studies around one of the following:
Software development
Computer systems analysis
Computer systems engineering
Network engineering
Database design
Computer programming
Software systems development
Notables
Graduate assistant internships are competitive student jobs where students facilitate graduate school operations by assisting professors and conducting research. Tuition is often paid for. Unlike most other schools, Georgia Southern allows online students the opportunity to pursue such positions. However, there is no leniency in regards to complications due to distance. Students must be committed to regular travel to campus to fulfill their obligations as a graduate assistant.
15. University of Louisville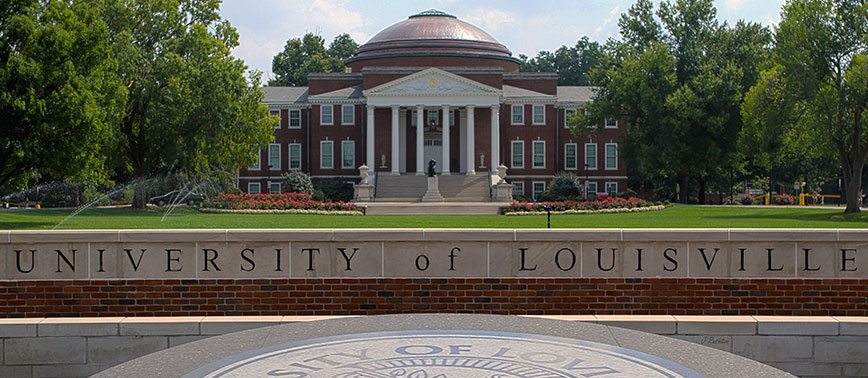 Overview
The rapidly developing city of Louisville offers students a lovely balance of urban appeal and rural hospitality. Upon its initial opening, the University of Louisville was solely owned by the municipality of Louisville. Though it was always public, it received no funds from the state and was not bound to its regulations. When maintaining the university became unaffordable as city demographics changed, the university joined the public school system for financial support. The University of Louisville takes great pride in establishing and proving the concept of modern day emergency rooms and its contribution to artificial heart technology.
Program Features
It is clear this institution respects science and ingenuity, an idea reflected in their master of science in computer science programs. These classes are 100% online and customizable to your individual needs as your career and familial life dictate. Though you needn't have earned a bachelor's degree in computer science of engineering to qualify for acceptance, the program is designed for students with a solid grasp of fundamental concepts.
Notables
Graduate certificate programs in cybersecurity and data science, (12 and 12-18 credits respectively) are also available to students desiring to expand their skillset without devoting an entire year to a master's.
16. University of Cincinnati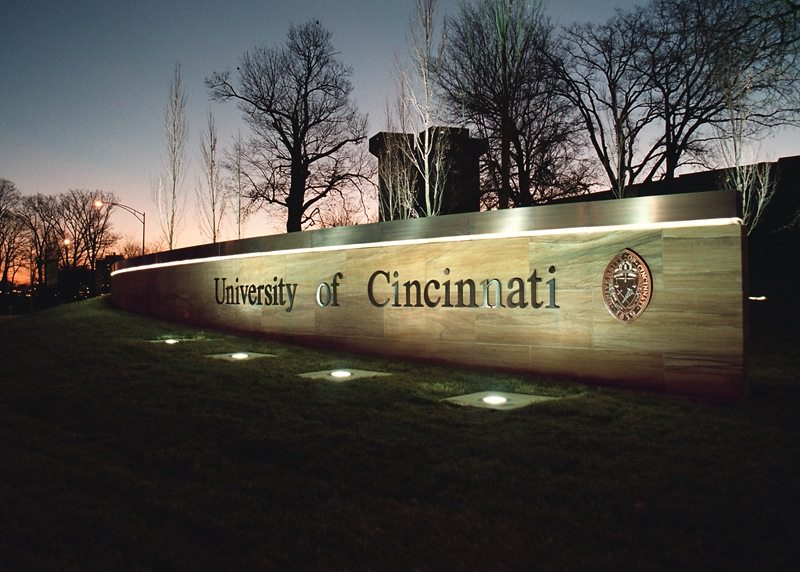 Overview
With 44,000 students, the University of Cincinnati is the second largest learning institution in Ohio and the one of mightiest economic forces in the region, with its medical college singlehandedly impacting the economy by 979.9 million dollars. Like most caliber learning facilities, the University of Cincinnati is a top-tier research school. UC researchers are responsible for the creation of Benadryl and oral polio vaccines, revolutionizing the way we combat allergies and approach virus protection.
Program Features
The University of Cincinnati's Information Master of Science in Information Technology (MSIT) strives to teach passionate individuals about new computer technologies and educate on how they're applicable to our evolving world. Professors develop student skills in the following areas:
IT Infrastructure
Cybersecurity
Game Development
Mobile/Social Applications
Notables
Like most programs, the university's MSIT program accommodates students who have deficiencies in the computer science field, but such students may find their programs take longer than advertised due to prerequisites. The engineering department boasts $20,576,777 in funding as of 2016, so students can expect access to current technologies and the resources they need to conduct effective research. All students must complete a capstone project before graduation—either a written thesis or a comprehensive, practical project demonstrating knowledge of theory.
17. George Mason University
Overview
The Volgenau School of Engineering was the first collegiate body in the United States to center its efforts on advancing the field of information technology. It became the first school in the country to offer doctoral degrees in the discipline. Volgenau holds 82 patents and 20 million dollars in research expenditures, demonstrative of the college's dedication to innovating creative solutions that help our planet and its citizens. Faculty and students work daily to further research in encryption technology, computer neural networks, and geotechnical infrastructure.
Program Features
Volgenau's curriculum in applied information technology is not for the faint of heart. Many programs on this list are designed to accommodate students with limited exposure to technological science, but Volgenau's M.S. in applied information technology (MSAIT) program is specifically for accomplished professionals. Candidates with a bachelor's of science degree, at least five years of professional experience, and an established role in management are best suited for the MSAIT program.
Notables
This program gives particular attention to data science as it relates to federal infrastructure, so applicants working or seeking government jobs will find this curriculum most appropriate for their ambitions. Although students will develop skills applicable to all computer science pursuits, note that this program concentrates on the technological needs of the local Virginia community.
Students are matched with advisors who ensure they remain on track to graduate. This relationship lasts for a student's entire time with Volgenau. Advising appoints are conducted virtually, but nearby students have the option of face-to-face consultations.
18. New Jersey Institute of Technology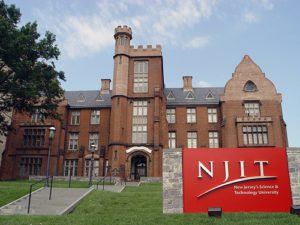 Overview
The New Jersey Institute of Technology, with its Victorian Gothic style architecture and fields of green, is a sight to behold in the heart of an urban municipality. Over the last 130 years, the university has developed 128 enriching academic programs and more than doubled campus facilities over the last ten years. Just minutes from Newark, New Jersey, NJIT's computer science department boasts the largest computer science division in the New York metropolitan region.
Program Features
The master's in computer science program connects students with technological experts living the research-oriented lives many of their pupils endeavor to obtain. Students receive excellent opportunity to peer into their possible futures and receive answers to the questions that matter most to them. The online program offers the following M.S. of computer science tracks:
Databases and Data Mining
Networking
Generalist
Notables
This degree can be completed in under two years. Graduate certifications in data mining and software engineering are also available as gateway paths into the chief master's degree program. The program utilizes a learning management system that students can access at any time, whether it's to interact with classmates or squeeze an assignment in during office lunch hour.
19. University of Minnesota—Twin Cities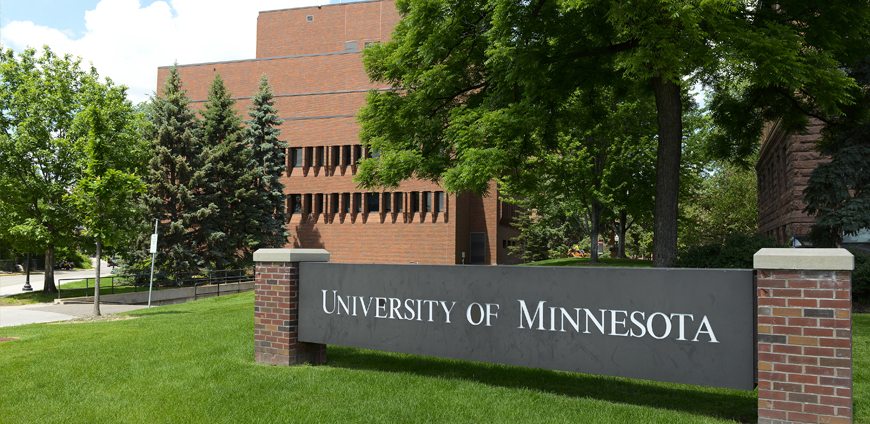 Overview
This prestigious research institution is considered a public ivy, a colloquial term describing state-governed universities that offer educations comparable to Ivy League institutions. University faculty are responsible for uncovering scientific pathways that have altered the way humanity regards the planet: photosynthesis and ATP synthase. Society can further thank the University of Minnesota for open heart surgery and synthetic rubber. This spirit of creation is evident in their master's in computer science degree program, where students employ branches of computer science to do all from reducing world hunger to building captivating video game entertainment.
Program Features
The online master's of science degree is a comprehensive work-only curriculum, meaning that students are not required to complete a capstone project before graduation. Though the university indisputably values research and discovery, the goal of this program is not to facilitate research. It is to facilitate learning. It is designed for professionals in the workplace to quickly acquire the technological skills needed to excel in business, no bells and whistles included.
Notables
Though the University of Minnesota values holistic student experiences and makes admission decisions based on all aspects of a student's application, applicants are expected to have an incoming GPA no less than 3.25. While students are given free access to navigate lectures and complete assignments on their own schedule (with respect to deadlines), note that there are some items like exams and presentations requiring that students be available at a specific time so all students—online and on-site—can complete tham synchronously.
20. Old Dominion University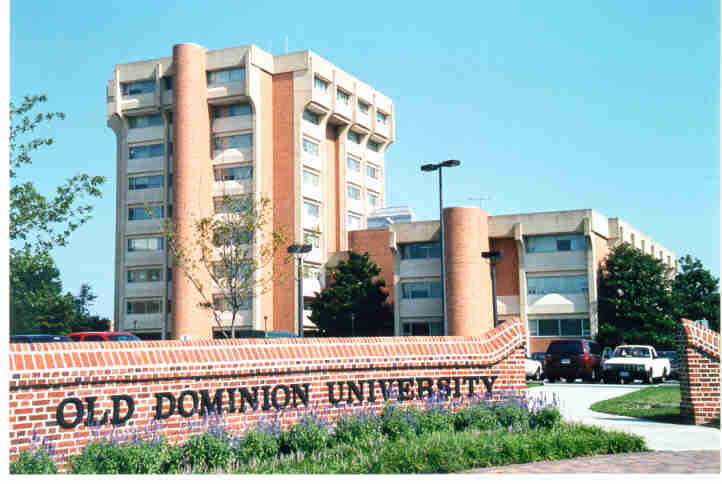 Overview
Old Dominion University began when a group of colleagues at the College of William and Mary envisioned a university where ambitious students could earn an education independent of their financial means. Though the first class of 206 students was taught in a forsaken elementary school building, Old Dominion's current student body of nearly 25,000 attendees enjoy facilities spread across 251 acres As a tier one research university, Old Dominion University spends almost 100 million dollars annually to further their 400+ channels of scientific discovery. Most notable research projects include those of its Maritime Institute, which concerns commercial logistics and operations at sea, and a multitude of climate change initiatives.
Program Features
The department of computer science is currently experiencing rapid growth. Federal research funds and prospective student applications have increased significantly, foreshadowing the arrival of further greatness in the near future. The M.S. in computer science program is jointly held with the school's informational technology and business departments. Students graduate with thorough understanding of project management and business analytics. Students learn to employ computational science to solve problems and increase efficiency in the workplace in a manner that does not conflict with their personal lives.
Notables
Students must prove proficiency in either computer science or information technology for acceptance. Introductory courses for students lacking fundamental knowledge are not available through Old Dominion's M.S. in computer science program and must be obtained elsewhere.
21. Regis University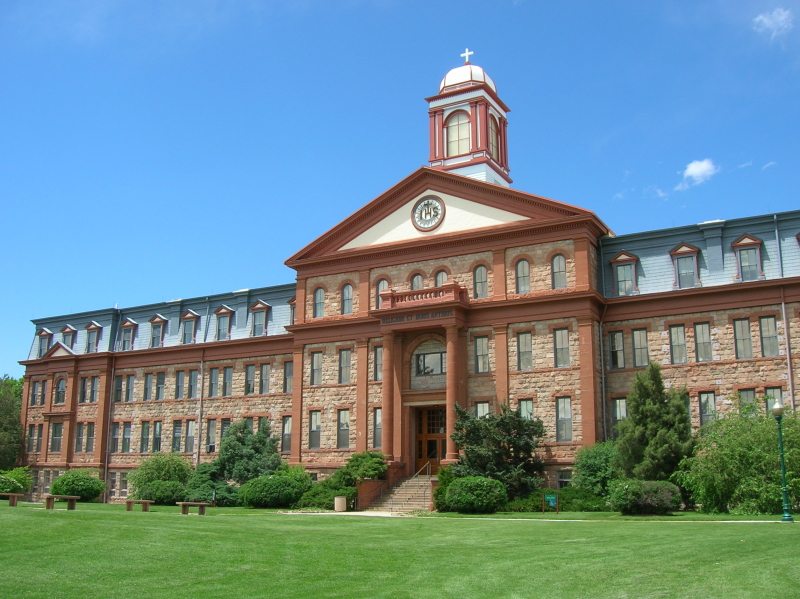 Overview
Regis University is one of 28 Jesuit universities continuing operations throughout the United States today. As Jesuit tradition extols the Catholic virtue of service, Regis University students spend a significant portion of their undergraduate careers involved in charity work and community outreach. Though students are called to consider their morality and social obligations to their communities during their academic careers, Regis University welcomes students of all faiths and backgrounds.
Program Features
The College of Computer & Information Sciences offers numerous master's degrees in the field, all of which are offered virtually and designed to be completed over the course of two years. Students may select from any of the following master's programs to further their computer science educations:
Data Science
Database Technologies
Enterprise Systems Engineering
Health Care Informatics & Information Management
Information Assurance
Information Technology Management
Online Software Engineering
Software Engineering & Database Technologies
Notables
To be eligible for application, inquiring students must prove a 3.0 undergraduate GPA in an appropriate discipline or have relevant work experience. Those who do not must take at least one introductory 500 level course and achieve a B or higher for admittance into the general program. Graduates from Regis University computer science programs earn the highest first-year salaries in comparison to other Colorado universities. As admissions run on a rolling basis, students are free to apply during whichever season they feel most prepared to take the next step in their lives.
22. University of Michigan—Dearborn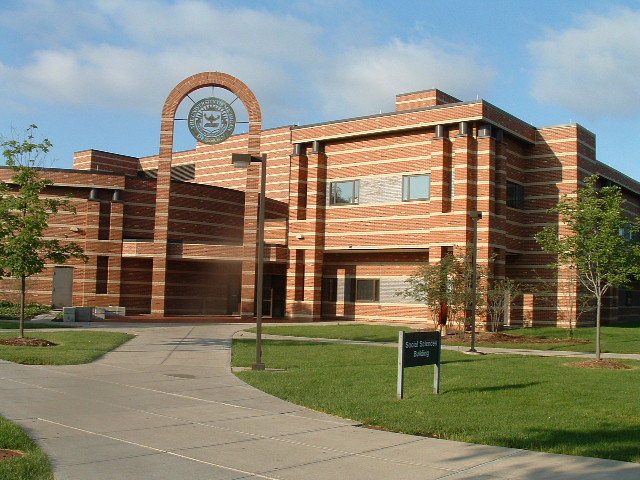 Overview
The University of Michigan-Dearborn came about when Ford Motor Company training director Archie Pearson foresaw a dire shortage of capable engineers. He feared the Michigan community would be unable to produce enough engineers to support the burgeoning manufacturing industry. To address this concern, he approached local universities to discuss forming new educational paths for this purpose. After coming to an agreement with the University of Michigan, Dearborn was created, committed to training engineers and business professionals for the Detroit manufacturing industry.
Program Features
Dearborn's College of Computer and Information Science offers three 1-2 year 30 credit programs for both aspiring computer scientists and established professionals. However, the program focuses on how technology and information systems are implemented across enterprise networks, so students in the latter category will benefit more from the program due to a greater understanding of context. Dearborn offers master's of computer science degrees in the following:
Computer and Information Science
Software Engineering
Data Science
Notables
Students must demonstrate that they achieved an overall 'B' average or greater in their undergraduate careers for acceptance. However, admission officers will consider life experience, standardized testing scores, and performance in computer science related classes independent of overall academic performance. Students who cannot demonstrate proficiency in computer science fundamentals have the opportunity to do through University of Michigan's Personal Enrichment Program at undergraduate rates.
23. University of Bridgeport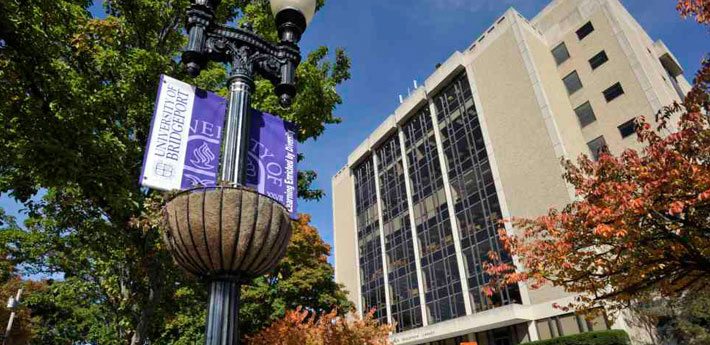 Overview
In the early 1920s, New England physicist E. Cortright observed Bridgeport was one of the few remaining American cities with over 100,00 residents lacking a university. He gathered the support of prominent members in the community and lobbied for the creation of a two-year state college, the Junior College of Connecticut. Though this initial effort was successful and a productive addition to the community, rising student enrollment indicated it fell short of the community's needs. In 1947, expansion efforts culminated in the creation of University of Bridgeport, a fully functioning four-year institution that aided students in their exploration of themselves and the world of academia.
Program Features
As the University of Bridgeport was the first in Connecticut to offer online programs in 1997, they've had ample time to hone and perfect their online curriculums. Students learn the technical and mathematical skills needed to excel when handling computer systems, robotics, and network infrastructures. This 34-credit program allows students to specialize by selecting electives from one the following areas of study:
Computer Architecture
Data Mining
Mobile Communications
Network Security
Networking
Programming
Smartphone App Development
Web-based Application Development
Notables
Bridgeport professors boast groundbreaking publications in robotics and system engineering. In order to participate in the program and access the industry's leading minds, The University of Bridgestone asks that students have previous education in computer engineering or a related study.
24. University of West Georgia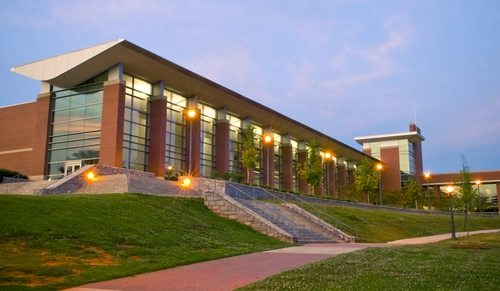 Overview
In 1906, the state of Georgia addressed the educational needs of local rural populations by creating a school that taught agricultural practices. As society developed, its students' needs extended beyond the world of farming, and the college became a four-year university in 1957. This humble school has come to employ over 5,000 people in the immediate community and offers nearly 100 academic paths to over 13,000 students. As the state's sixth largest public university, the University of West Georgia offers its diverse student body the opportunity to participate in over 150 student organizations.
Program Features
Their incredibly affordable master's in applied computer science program is the perfect tool of progression for curious bachelor's degree holders looking to further their skillsets. Team projects teach students the importance of collaborative efforts in the IT field and how each member of a technical field plays a unique, defined role. In addition to developing technical writing skills, students will graduate understanding the moral and professional dilemmas faced by today's wave of computer scientists.
Notables
At only $17,000, University of West Georgia's master of science in applied computer science program is significantly cheaper than most curriculums on this list. Financial support is available for eligible applicants. Though this course caters to students that may not have prior experience in the field, students must possess basic computer skills in software installation, internet usage, and Microsoft Office applications.
25. North Carolina A&T State University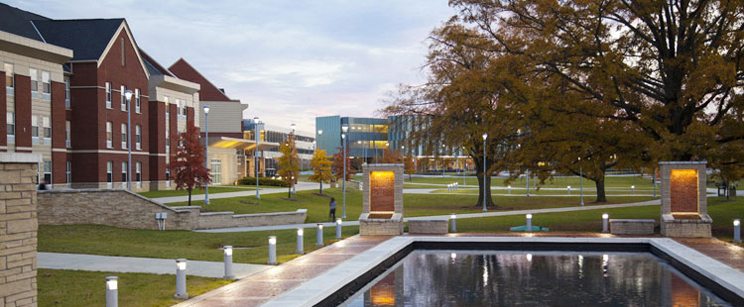 Overview
As the nation's largest public historically black college or university (HBCU), North Carolina A&T awards the most engineering degrees to African-American students out of all schools countrywide. It was the first school to offer students of color collegiate opportunity in North Carolina. Though the university initially only offered education in agriculture, mathematics, English , and horticulture, it today offers its nearly 11,000 students proficiency in over 200 disciplines.
Program Features
North Carolina A&T State University's computer of science department educates students on computer infrastructure and design, effectively equipping students with the ability to use modern technologies for enterprise development. Their online program offering a Master of Science in Information Technology provides students looking to begin a career in technological sciences a sturdy working foundation. Instructors with impressive resumes in research and industry publications teach online courses in the following disciplines:
Computer Networking and Communications
Computer Security
Web Technologies
Digital Media Technologies
Database Management
Notables
The curriculum emphasizes practical experience and gives students ample opportunity to perform interactive, hands-on projects. Students who achieved a GPA greater than 3.0 in their undergraduate careers are eligible for unconditional acceptance into the Master of Science Information Technology program. (Students with unsatisfactory GPAs are not discouraged from applying to the program.) The program requires that students maintain this GPA standard for the duration of the program, with at least 50% of attempted courses numbered 700 or greater.
26. University of Colorado—Boulder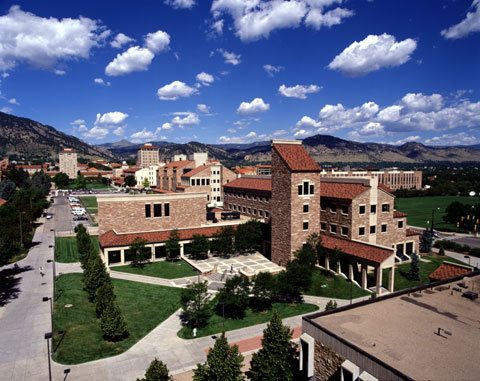 Overview
The University of Colorado-Boulder predates Colorado's statehood. About half a year before Colorado was permitted into the American union, the region secured the funds and land needed to begin constructing their flagship educational institution. Sprawling across 600 acres, this public school of 27,000 students has flourished extensively since its 1876 establishment. Students enjoy the scenic view of the Rocky Mountains in the near background, as well as nearby ski and camping grounds. The University of Colorado-Boulder is one of only 62 universities in the Association of American Universities, a nationally renowned organization dedicated to conducting world-changing research.
Program Features
This top 100 university's master's in computer science program facilitates research in data sciences and software programming. The program is offered 100% online for busy individuals to advance their careers despite their full schedules. Students specialize by selecting electives in one of the following disciplines:
Artificial Intelligence
Databases
Data Science and Engineering
Hardware Systems
Human-centered Computing
Hypermedia
Machine Learning
Networks
Numerical Analysis
Parallel Computation
Programming
Security
Software Engineering
Speech and Natural Language Processing
Notables
This computer of science department encourages collaboration between other entities, both within and external to the university system, so students have great opportunity to interact with a large assortment of people and see how computer science is applicable to all industries. The program may be completed 100% online. Students receive the same education as those receiving on-site instruction, and are thus subject to the same examinations, presentations, and homework assignments.
27. Syracuse University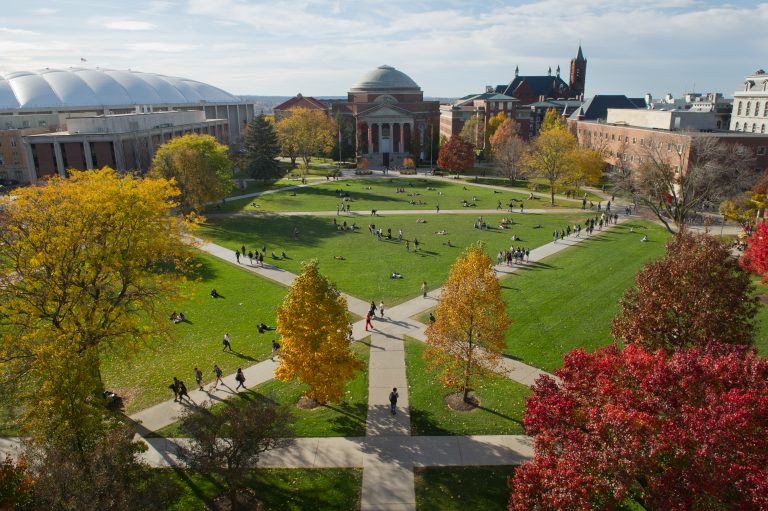 Overview
In the mid 19th century, the prospering town of Syracuse resolved to add a university to its community. Around the same time, a nearby methodist seminary sought to expand its religious school into a full-functioning college. Naturally, despite some initial disagreements, the seminary planted its roots in the nearby town, and Syracuse University was established in 1970. Syracuse is a highly selective university, accepting only 3,350 students out of the 25,000 hopeful applicants that applied for the 2016-2017 school year. Visitors marvel at the campus's diverse architecture, which includes everything from modern era buildings to structures that look as if they were plucked from the Victorian era.
Program Features
The M.S. in computer science online program at Syracuse is directed by instructors who are actively contributing to national research efforts and current emerging technologies. This curriculum places a strong emphasis on the mathematical aspects of computer science and prepares students to use their knowledge of mathematical theory to understand technologies the world has yet to see. Though this program does not allow students to formally specialize in one of computer science's subdisciplines (artificial intelligence, cybersecurity, data analytics, etc.), students can select electives that cater to these interests and receive an identical education as a student whose program permitted formal concentration selection.
Notables
Students typically finish the 30-credit program in a little over a year. Students are encouraged to form strong personal/business relationships with their online peers. Syracuse provides online students with great opportunity to interact with their professors and peers through online collaboration and group projects to foster such connections.
28. DePaul University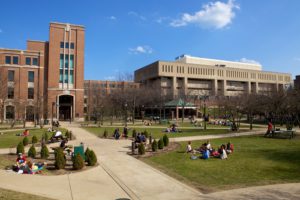 Overview
Depaul University, America's largest Catholic educational institution, was founded in 1898 with the goal of uplifting marginalized communities through education. Today, one in three DePaul students are first-generation college students. In addition to receiving accolades from Diversity Magazine for its multiculturalism, Depaul University is regarded as the 20th best place for women to work in America. Despite unstable finances throughout its early years, Depaul University evolved into a learning facility supporting over 23,000 ambitious students.
Program Features
As Depaul University is not a research facility like most on this list, students may find the program concentrates more on theory application rather than the theories themselves. However, students wishing to use their Master of Science in Computer Science degree for research purposes will find no shortage of research-oriented and fundamental theory classes. As with most programs, students can select electives catering to their interests. Advanced topics students may chose to further explore include:
Medical imaging
Data mining
Algorithmic Analysis
Scientific Computing
…and more
Notables
Depaul's Master of Science in Computer Science program is significantly longer than most on this list at 52 credits—excluding introductory classes students lacking an appropriate background must take. However, students encounter all avenues of computer science rather than solely the discipline they choose to further explore. Students interested primarily in the software engineering aspect of computer science should turn to DePaul's Master of Science in Software Engineering program, which is also offered online.
29. Illinois Institute of Technology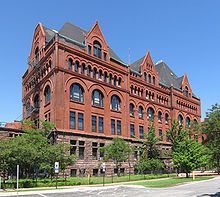 Overview
The Illinois Institute of Technology (ITT) came about when local preacher Frank Gunsaulus stood before his congregation and gave what came to be called the "Million Dollar Sermon." After delivering this sermon envisioning a Chicago university for society's less privileged youth, a wealthy member of the community decided to take a chance on Gunsaulus' vision and donated one million dollars to actualize the preacher's goal. Considering ITT's current success as one of the best technology-oriented schools in America, his dream was a success.
Program Features
Online students at ITT build a sturdy foundation from which to grow their computer engineering careers. This 30 credit program is typically completed within one year of study. Professionals enrolled while working a typical 40-hour work week may take longer to complete the program dependent on individual capabilities. ITT is very flexible with course selection. Students may opt to take courses from any of the following areas, as long as students derive at least 18 credits from classes numbered 500 or higher. Avenues of specialization include:
Communication systems
Computer communication
Computer engineering
Control systems
Electromagnetics
Electronics
Networks
Photonics and Optics
Power Systems
Signal Processing
Notables
Students graduating from this program are awarded a Master of Electrical and Computer Engineering. As these master's degree programs are combined, students interested in this program should consider a significant portion of their education will revolve around electrophysics as it relates to computer technology.
30. Villanova University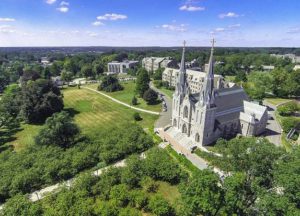 Overview
As Pennsylvania's largest Catholic university, Villanova university aims to foster compassionate behavior and critical thinking in its 10,000 students. The school opened its doors in 1843 two years after securing land on which to build the school 1841. Though Villanova has always offered its students quality education, the school lifted the quality of its faculty and its assortment of academic offerings throughout the 1970s and 80s, ultimately becoming a top 50 university with solid national repute by 2017.
Program Features
Villanova's Master of Science in Computer Engineering curriculum can be completed within two years. However, the school allows students to take one class per semester should they have familial or career obligations. Graduates from Villanova's master's in computer science program go on to work at some of the country's most well regarded companies: Boeing, Lockheed Martin, and the Naval Surface Warfare Center. Students may chose to expand their technical expertise in either of these two subjects:
Computing Hardware and Software
Computer Networks/Security
The university offers a separate program for students wishing to master in computer cybersecurity.
Notables
No matter where a student is in the world, he or she can access their coursework and assignments anywhere they can establish an internet connection. The university allows online students to physically sit in on lectures should they feel to do so, but on-site appointments are not required. Students may access their coursework and recorded lectures at any point post graduation, making their courses a "virtual reference library" for future use.