An information technology or computer science degree is an important step to gaining the education you need to advance in the field. An online technology degree is a great option for students with strong interest in computer science or professionals who need more background in the field. Online computer science programs can offer flexibility to working professionals. Because programs are online, it is that much more important that the information technology and computer science program provide the best value and educational experience. The following are top online programs for getting the skills you need to work in this field.
Recommended Online Computer Science Degree Programs
Ranking The Best Online Computer Science Programs
1. Colorado State University
2. University of Atlanta
3. University of Illinois
4. Colorado Technical University
5. American Sentinel University
7. Baker College
8. Penn State University
9. Grantham University
10. Regis University
10. Regis University

Currently, Regis University holds the No. 14 spot on the Top 25 Online Colleges by TheBestColleges.org. The university also consistently ranks as one of the best Catholic universities overall. The school of professional studies offers a number of computer science and information technology degree programs. The program also offers accelerated classes for students willing to move at a faster pace, and group projects for those more comfortable working in teams and would like peer feedback. Students can enroll in a joint bachelor's and master's degree program if it suits their career interests. Students may pursue bachelor's degree from Regis for $58,880 in total tuition.
9. Grantham University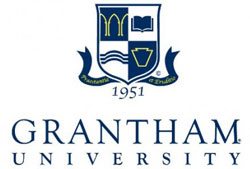 Granthan University brings a wealth of experience in distance learning, offering distance and mail-in education for over half a century.
G.I. Jobs Magazine
has also ranked this school as a top university for students from the military. Grantham University is unique in that the degree program provides the flexibility of 18-27 elective hours that may count toward the degree. In addition to a degree in computer science, students may also choose a concentration in Information Management. The tuition rate for Grantham University is $265 per credit hour, or a total of $31,270 for the bachelor's degree.
8. Pennsylvania State University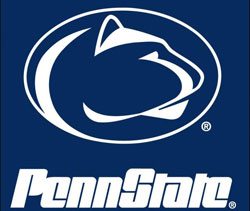 Penn State online degree programs have been ranked best by
U.S. News and World Report
for faculty instruction and training in computer science. According to the admissions office, the goal of the university is to develop a world-class education by offering a world campus for learners to gather. Penn State computer science degree programs are also designed to prepare students for the IT certification exams needed to take on more advanced computer science work. Tuition rates for Penn State range between $504 – $524 per credit hour.
7. Baker College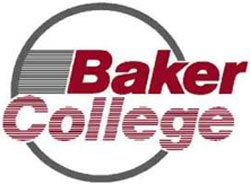 Barron's Educational Series
has ranked Baker College as one of the Top Ten Best Buy Online Colleges. The private institution is consistently ranked as one of the best in the midwest, offering students a solid background in computer science.
G.I. Jobs Magazine
as one of the best schools for military students. As a private college, Baker College has a predetermined curriculum and employs guidance counselors and advises to help direct students to the best concentration. Students must take courses according to schedule, with day and night classes available. Enrolled students must also complete 129 credit hours to receive the degree. Tuition rates for Baker College are $210 per credit hour, or $27,090 for the bachelor's degree.
5. American Sentinel University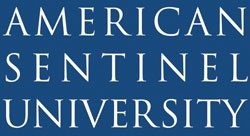 American Sentinel University is well-known as one of the most military friendly online schools in the world. The entirety of the program is online, which means that you can complete the degree entirely from home with no campus requirements. American Sentinel University also offers rolling admissions, meaning that enrolled students can take eight-week classes throughout the entire year, including summer and winter terms. Tuition rates for American Sentinel University are $350 per credit hour. Students may complete the computer science degree from the university within 120 credit hours, or at a cost of $42,000. Because students attend the program through distance learning, there are no out of state charges or fees.

Colorado Tech has been ranked as one of the best schools for military students by
G.I. Jobs Magazine
.
Diverse Issues in Higher Education
also acknowledges Colorado Tech as one of the top programs for minority students to obtain an online technology degree. The school is designed to prepare students to receive numerous certifications in computer science, software, and information technology, and the program is well-known for its faculty and peer support. The tuition rate for Colorado Technical University is $305 per credit hour, or $55,510 for the degree.
>>>>Click here to request info from Colorado Tech University!<<<<
3. University of Illinois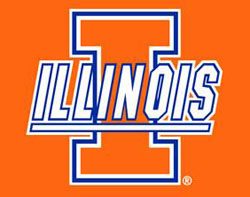 This program has received special commendation as a National Center of Academic Excellence in Information Assurance Education. Students can apply for the University of Illinois program after completing 60 credit hours of general core college courses, mathematics, and Java. The computer science program can be completed online within three years. As a state school, the University of Illinois goes by public university tuition rates. In-state residents students pay around $14,000 annual tuition. Out of state students pay about $28,000 per year in tuition.
2. University of Atlanta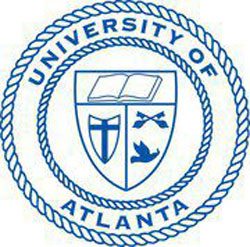 The University of Atlanta computer science program has an excellent reputation. It is nationally accredited, and has also received international accreditation for work overseas in several countries. The most recent student and alumni satisfaction survey ranks the overall approval rate at a whopping 95 percent. In addition, the instructors rank highly in remaining accessible, well-known, and knowledgeable in the field.
Tuition is about $12,600 for the 36 credit hour program, or around $350 per course.
The program offers a more flexible program than most, allowing students to complete courses on their own time. Students have the option of choosing a concentration in management information systems.
1. Colorado State University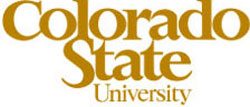 Colorado State University is a top program to receive a bachelor's degree in information technology online. This school has designed a global campus system, meaning that students take courses with other enrolled students around the world. The very first large university of its kind to offer a bachelor's degree program entirely online, Colorado State offers 14 areas of concentration and is designed to help students prepare for the top money-earning Information Technology Certification Exams. Students must complete 30 credit hours to be awarded the degree. Tuition is $649 per credit hour, with financial aid available.
– Virtual classroom technology means that students participate with other classmates in real time. Study groups and clubs are also available.
– Regular updates to reflect new programs, software, and changes in technology.
– Top placement of graduates in software and computer science positions
Conclusion
By exploring your options, you can get the best information technology and computer science program available to fit your educational needs. An online technology degree can provide the skills needed to take your career to the next level.